Welcome to the blog tour for The Shadow Hour, book two in The Girl at Midnight series.  After you read my thoughts, don't forget to enter for a chance to win a finished copy and check out the other stops on the tour!
I received this galley in consideration for an honest review.
The Shadow Hour by Melissa Grey
Series: The Girl at Midnight #2
Published by Random House on July 12, 2016
Genres: Young Adult, Fantasy
Amazon,  - B&N,  - iBooks
Goodreads

A battle has been won. But the war has only just begun.

Everything in Echo's life changed in a blinding flash when she learned the startling truth: she is the firebird, the creature of light that is said to bring peace.

The firebird has come into the world, but it has not come alone. Every action has an equal and opposite reaction, and Echo can feel a great and terrible darkness rising in the distance. Cosmic forces threaten to tear the world apart.

Echo has already lost her home, her family, and her boyfriend. Now, as the firebird, her path is filled with even greater dangers than the ones she's already overcome.

She knows the Dragon Prince will not fall without a fight.

Echo must decide: can she wield the power of her true nature—or will it prove too strong for her, and burn what's left of her world to the ground?

Welcome to the shadow hour.
The Girl At Midnight was one of my happy surprises last year because I ended up really getting drawn into the story.  The incredibly creative and well-built world where Aciven (bird-like people) and Drakharin (dragon-like) hold ancient grudges really captured my imagination. The Shadow Hour also caught my interest and delivered a story that I enjoyed from beginning to end. .  Echo's humanity always set her apart among the Aciven and after the reveal at the end of book one, her humanity is less of an issue, obviously.  Tarith, the new Dragon Prince, has shown her true colors and her need for power has made her a bit unbalanced.  Along with that danger, there is a new and very scary type pf magic that they must defeat which means that, of course, the Aciven and Drakharin must try to work together.  It may seem like an obvious direction for the story, but I loved it.  It was well done and felt true to the book.
The Team gets broken up a bit, as always happens in book two, but I kind of loved reading about how each character (or group of characters) did as they went to off to complete their task. Along the way, we get to know more about Jasper, Echo, and even Dorian.  Knowing more about them really fleshed out their characters and helped me feel very invested in their quest. Yes, this book has love triangles, sort of, but it avoided all of the angst that usually accompanies them because we're not just seeing it from one perspective.  The narrative voice helped and it felt a lot more integrated into the story line because of that, not something that overshadowed it.  It was really more like people figuring out how they fit into each others lives, and I have a feeling that will continue to develop in the last book, as well.  The action and suspense of the story kept a pretty consistent level throughout the book.  There was a lot of planning, plotting, and action and, much like book one, I didn't want to stop reading. The Shadow Hour was a solid sequel to The Girl at Midnight keeping  much of the same pace, tension, and wry humor I enjoyed in the first book. It managed to avoid the dreaded second book sag and I am very much looking forward to book three!
Giveaway Details:
1 winner will receive a hardcover of THE SHADOW HOUR! US Only.
Tour Schedule
Week One:
7/18/2016- a GREAT read– Interview
7/19/2016- MEREADALOT– Review
7/20/2016-Literary Meanderings– Excerpt
7/21/2016- Zach's YA Reviews– Review
7/22/2016- Fiction Fare– Interview
Week Two:
7/25/2016- The Eater of Books– Review
7/26/2016- YA Book Madness– Excerpt
7/27/2016- Ex Libris– Review
7/28/2016- BookHounds YA– Interview
7/29/2016- The Cover Contessa– Review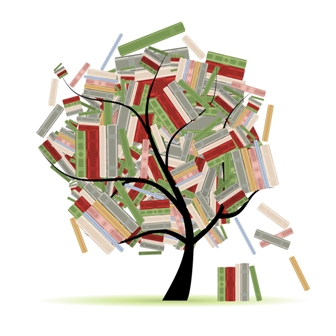 Related Posts