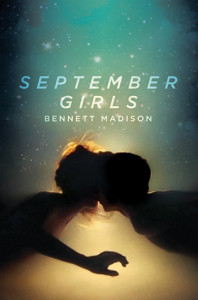 September Girls
Author:
Bennett Madison
Category:
Young Adult
Format:
eGalley
Publisher:
Harper Teen
Release Date:
5-21-13
When Sam's dad whisks him and his brother off to a remote beach town for the summer, he's all for it– at first. Sam soon realizes, though, that this place is anything but ordinary. Time seems to slow down around here, and everywhere he looks, there are beautiful blond girls. Girls who seem inexplicably drawn to him.  Then Sam meets DeeDee, one of the Girls, and she's different from the others. Just as he starts to fall for her, she pulls away, leaving him more confused than ever. He knows that if he's going to get her back, he'll have to uncover the secret of this beach and the girls who live here. –
Goodreads
September Girls was a story that had an interesting and dream-like quality, much like the lazy summer that Sam lives in for the duration of this book.  Sam and his brother seem to be completely thrown off by their mother's hiatus from the family, so they end up in a place their dad loved as a teen and find that the island holds some pretty bizarre secrets.  I loved the way the girls and the events were described by Sam, but I did not love the narrative in their voices.  It seemed out of place and it really interrupted the flow of the story, in my opinion.  I would have gotten just as much out of the book if those sections had been omitted entirely.  In truth, I was more interested in Sam's view of everything, anyway.
I thought it was interesting that his own mother and her crisis of identity was just as mysterious to Sam as these girls that inhabited the island.  In fact, that sort of terrified wonder that Bennett felt toward DeeDee and the other girls seemed to apply to all females, in general.  In Bennett and his brother, the reader will find every guy; the blow-hard with a foul mouth and the awkward nice guy with moments where his hormones take over.  They were the yin and yang of brothers, with little or no verbal filters.  The only problem with that is that I never really got to know either one of them.  Sam's brother inexplicably keeps the secret of the girls from him and Sam seems destined to be a push-over.  There was almost a really interesting connection between the island's secret, a person's sense of identity, and struggling to find a purpose, but it remained elusive to this reader.  This book was not all bad, but I think it read more like an undeveloped idea that could have been much more.
Find Bennett Madison online:
Website
Twitter
Facebook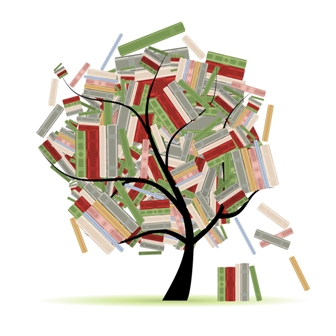 Related Posts