I received this galley in consideration for an honest review.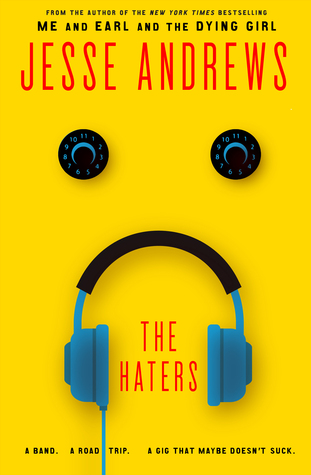 The Haters by Jesse Andrews
Narrator: Michael Crouch
Published by Amulet on April 5, 2016
Genres: Young Adult
Goodreads


From Jesse Andrews, author of the New York Times bestselling Me and Earl and the Dying Girl and screenwriter of the Sundance award–winning motion picture of the same name, comes a groundbreaking young adult novel about music, love, friendship, and freedom as three young musicians follow a quest to escape the law long enough to play the amazing show they hope (but also doubt) they have in them.

Inspired by the years he spent playing bass in a band himself, The Haters is Jesse Andrews's road trip adventure about a trio of jazz-camp escapees who, against every realistic expectation, become a band.

For Wes and his best friend, Corey, jazz camp turns out to be lame. It's pretty much all dudes talking in Jazz Voice. But then they jam with Ash, a charismatic girl with an unusual sound, and the three just click. It's three and a half hours of pure musical magic, and Ash makes a decision: They need to hit the road. Because the road, not summer camp, is where bands get good. Before Wes and Corey know it, they're in Ash's SUV heading south, and The Haters Summer of Hate Tour has begun.

In his second novel, Andrews again brings his brilliant and distinctive voice to YA, in the perfect book for music lovers, fans of The Commitments and High Fidelity, or anyone who has ever loved—and hated—a song or a band. This witty, funny coming-of-age novel is contemporary fiction at its best.
There is a lot about music in this book, as you would expect, but it also takes on the classic road trip story, full of weird encounters and unusual characters.  Also, it will make you laugh.  I was listening to some of this at work and got  few weird looks for laughing out loud so many times. No subject is off limits, but that's kind of what I loved about the book.  Just when you thought the book was all dick jokes, there are pockets of insightful and sometimes really sad insights into the lives of these three characters.  So, while the story is extremely funny at times, it definitely isn't a joke. The Haters brought back so many memories of being in Band, of being in a band, and basically living for music.  Wes and Corey are enamored of their own musical prowess and superior taste and it drives their general disdain for most popular music, which is an extremely accurate representation of any dedicated teen musician.  Or any musician, for that matter.  Ash, the catalyst for the road trip, was in interesting character. If Joan Jett and Courtney Love had a MPDG child, it would be Ash.  (Well, maybe with less self-destruction and drug use.)  I wouldn't say she is the most fully formed character, but she wasn't two dimensional, either.  She would have been a great Cameron Crowe character, stepping in to screw up everyone's life for a few weeks, and then returning to her own when everything is over. What saved her for me was that she never wanted to save anyone and show them who they truly were.  She was a darker manifestation of the MPDG trope, and it totally worked for me.
Michael Crouch, the narrator, is quite a versatile voice actor.  I have listened to three books that he's voiced, and they all sound completely different.  In addition to The Haters, he voiced Frick in Salt To The Sea and Dill in The Serpent King.  In The Haters, he does a great job of reading Wes and bringing him to life for the book.  He really sounded like a teenager, which seem like a weird thing to say, but I think we've all listened to YA books where the narrator sounds like they're 35 instead of 16.  The Haters was funny and thoughtful.  I thoroughly enjoyed it and if you are a musician, it is a must-read.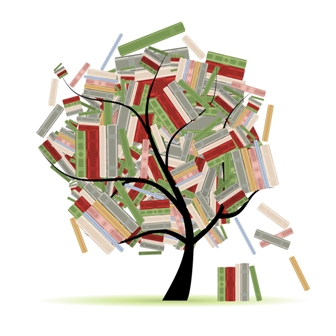 Related Posts