Welcome to my stop on the blog tour for Whisper To Me by Nick Lake. After you've read my thoughts, don't forget to enter for a chance to win a final copy and stop by the other blogs on the tour.
I received this galley in consideration for an honest review.
Whisper To Me by Nick Lake
Published by Bloomsbury on May 3, 2016
Genres: Young Adult
Amazon,  - IndieBound,  - B&N,  - iBooks,  - The Book Depository
Goodreads

Cassie is writing a letter to the boy whose heart she broke. She's trying to explain why. Why she pushed him away. Why her father got so angry when he saw them together. Why she disappears some nights. Why she won't let herself remember what happened that long-ago night on the boardwalk. Why she fell apart so completely.

Desperate for his forgiveness, she's telling the whole story of the summer she nearly lost herself. She's hoping he'll understand as well as she now does how love—love for your family, love for that person who makes your heart beat faster, and love for yourself—can save you after all.
Written as a letter that seems to be begging someone for forgiveness, Whisper to Me is part mystery, part emotional journey.  Cassie has had to withstand a lot in her life; the death of her mother, her father's untreated PTSD, and her own mental illness, but the summer before her Senior year brings some startling changes and revelations. The narrative voice added to the feeling that you were really in Cassie's head, but I also found myself wondering if she was an unreliable narrator. Not unreliable in that she wasn't seeing things as they were, but that her emotional investment blinded her to some obvious truths. Whatever you call it, it worked very well with the story and I felt as if I understood her environment and the challenges she faced.  Her life was fairly isolated and it was somewhat ironic that her mental illness, which you would think would be isolating, ended up bringing friendship into her life.  I liked the way adults were depicted in Whisper to Me.  So often, they are either villains or heroes, but I found that the adults that tried to help were somewhere in between. Perhaps because we are viewing everything through Cassie's lens, or because her experiences have been so varied when it comes to relying on adults, it made them into real and flawed people, which enriched the story.  There was a part of me that was alarmed by how much Cassie was able to deceive the people trying to help her, but it occurred to me that this might be a very real experience for someone who suffers the way that Cassie does.  In that way, it was heartbreaking to read, but there was also a sense of empowerment in Cassie's story as she learns that she really does need people to help her.
The mystery element is very dark and somewhat sinister.  The Atlantic City setting was gritty and set the dark atmosphere. It was interesting how the rides and games on the boardwalk shifted from bringing joy to everyone when they were children, to a darker feel as the story progressed.  (Of course, I always think carnivals are a little creepy, so that might just be me)  The mystery, and Cassie's struggles, weaved into one story in a very interesting way. Cassie's questions about her friend, her struggle with a romantic relationship, and her questions about her future all sort of melded into one.  It was well done, I thought, and combined the family pain with the pain of the unsolved mystery.  One thing that might be somewhat controversial is the ending. It is a very open ending, which might bother some people, but I liked it. I love open endings because anything is possible.  At that moment, it's Schrödinger's book – all resolutions are true.  Whisper to Me was a great combination of personal struggle and mystery, each complementing each other and coming together to make an engaging story.
Giveaway:
3 Finished Copies of WHISPER TO ME (US Only)
Tour Schedule: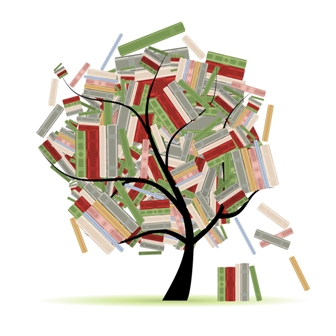 Related Posts