Dare You To
Author:
Katie McGarry
Category:
Young Adult
Publisher:
Harlequin Teen
Release Date
: 5-28-13
If anyone knew the truth about Beth Risk's home life, they'd send her mother to jail and seventeen-year-old Beth who knows where. So she protects her mom at all costs. Until the day her uncle swoops in and forces Beth to choose between her mom's freedom and her own happiness. That's how Beth finds herself living with an aunt who doesn't want her and going to a school that doesn't understand her. At all. Except for the one guy who shouldn't get her, but does. Ryan Stone is the town golden boy, a popular baseball star jock-with secrets he can't tell anyone. Not even the friends he shares everything with, including the constant dares to do crazy things. The craziest? Asking out the Skater girl who couldn't be less interested in him. But what begins as a dare becomes an intense attraction neither Ryan nor Beth expected. Suddenly, the boy with the flawless image risks his dreams-and his life-for the girl he loves, and the girl who won't let anyone get too close is daring herself to want it all. –
Goodreads
In the companion novel to Pushing The Limits, we get to know more about Beth, who intrigued me when we read Echo's story in book one.  Beth has had an extremely hard life and it was heartbreaking to read about the cycle of violence and the co-dependent relationship she had with her mother.  Slowly, the reader gets more details about some of the terrible things that Beth has had to endure, so when she gets the chance to move away from all of that, you would think that she'd jump at the chance.  However, Beth views it as a way to keep her from her mother and her friends. Being thrown into a school where she is known because of her uncle and for her outsider status really its toll and as her relationship with Ryan develops, you really see the way that she struggles to reconcile the reality of her new life and the idea of what she left behind.  Ryan, on the other hand, has wanted for nothing in his life, or so it seems.  However, just as we learn more about Beth, we learn that beneath the perfect family there are some real problems.  In this way, Beth and Ryan have more in common that is initially apparent.  As a vehicle for romance, I thought it worked really well.
I have to say that I think I liked this book even more than I liked Pushing The Limits.  I found Beth to be more raw emotionally which was in direct contrast to Ryan's earnestness about his feelings.  Eventually, they are both able to fill the missing pieces in each other.  Sexual relationships are dealt in a straightforward way which seemed more realistic to me and is something I always appreciate in a YA novel.  Overall, Dare You To was a book that dealt with some tough issues and still managed to tell the story of a very sweet romance.  This series seems to be hitting its stride and I love the way that Katie McGarry is showing both the grittiness and tenderness of first love.
I received this galley in exchange for my honest review.
Katie McGarry:
Website
Twitter
Facebook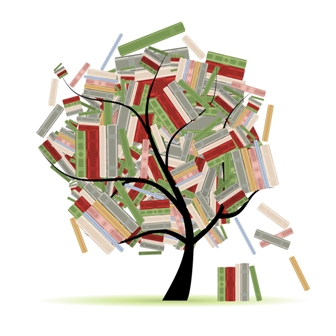 Related Posts