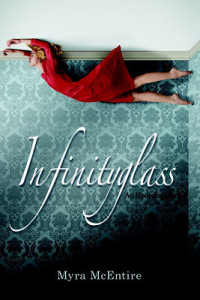 Infinityglass
Author:
Myra McEntire
Category:
Young Adult
Publisher:
Egmont
Release Date:
8-6-13
The Hourglass is a secret organization focused on the study of manipulating time, and its members — many of them teenagers -­have uncanny abilities to make time work for them in mysterious ways. Inherent in these powers is a responsibility to take great care, because altering one small moment can have devastating consequences for the past, present, and future. But some time trav­elers are not exactly honorable, and sometimes unsavory deals must be struck to maintain order. With the Infinityglass (central to understanding and harnessing the time gene) at large, the hunt is on to find it before someone else does. But the Hourglass has an advantage. Lily, who has the ability to locate anything lost, has determined that the Infinityglass isn't an object. It's a person. And the Hourglass must find him or her first. But where do you start searching for the very key to time when every second could be the last? –
Goodreads
In the action-packed conclusion to the hourglass series, those of us that have been trying to guess what exactly Infinityglass is finally get our answer.  On top of the answer, we get to know Dune, who was a character that you might have overlooked a bit in the last books, but who turned out to be someone who provided brains, brawn, and romance.  His goal is to get to know Hallie, who plays a very important role in the mystery of the Infinityglass and who, like the other teens with the time gene, must try to balance a desire for a normal life with abilities that are anything but normal.  Hallie's relationship with Dune was sweet and fun, but also very touching (literally and figuratively).  I was very excited to see Michael, Emerson, Lily, and Kaleb again.  It's always fun seeing characters you love through the view of another person.  Poe also plays a pretty important role in this story, and I love his persona as the Artful Dodger of this series.  As with the other books, the pacing is excellent and the story is complicated, yes, but structured in a way that won't leave you behind.  It definitely kept me interested and I almost read the whole thing in one sitting.
I am sad to see this series end.  So sad, in fact, that I put off reviewing this because I didn't want it to end.  Hourglass was one of the first books I read when I started blogging, so I guess these books hold a special place in my heart, and I have found each one to be fun, smart, and entertaining.  This series has satisfied all of my cravings for time travel and sci-fi with the interpersonal relationships, both romantic and platonic, that make it a series with action, adventure, and emotional depth.  I thought the epilogue was absolutely perfect and it definitely brought the series full circle and put a smile on my face.  If you haven't read this series, I highly recommend that you give it a try.
I received this galley in exchange for my honest review.
Find Myra McEntire online:
Website
Twitter
Facebook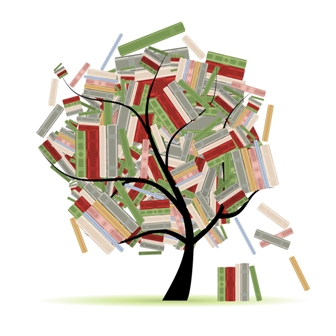 Related Posts