I received this galley in consideration for an honest review.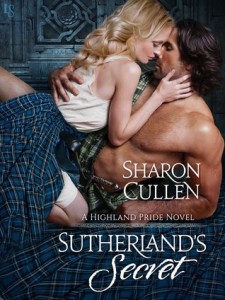 Sutherland's Secret by Sharon Cullen
Series: Highland Pride #1
Published by Random House on January 19, 2016
Genres: Romance, Historical Romance, Scottish Romance
Goodreads


Terror reigns in the aftermath of the Battle of Culloden. As British troops obliterate the last traces of the Jacobite cause, Brice Sutherland, the Earl of Dornach, risks everything to arrange a covert escape route to Canada for his fellow Scots. But when he encounters a dying Englishwoman, hauntingly beautiful though scarred by manacles and unable to speak, Brice's true courage is put to the test. Nothing but ruin could result from helping her, or worse: falling in love.

The pampered daughter of a marquess, Eleanor Hirst was the talk of the London season when she wed the Earl of Glendale. Little did she know that his posting as an officer in Scotland would be their undoing. Now her husband is dead and Eleanor is a fugitive in a hostile country. Desperate for help, she throws herself on the mercy of Brice Sutherland, a handsome Scottish warrior who should be her enemy. Instead, he cares for her tenderly, reviving her shattered spirit—and awakening urges unlike any she's ever known.
I really loved this one!  We see a lot of 19th century Scottish romance and a lot of pre-Culloden Highlander romance, but Sutherland's Secret takes place in the time immediately following Culloden when it was very dangerous to identify with the Highlander way of life.  To compound that danger, we have Eleanor, who is English, but is escaping the same soldiers that the Scottish still consider their enemies.  Brice is your typical Highlander Hero; strong, handsome, kind,  looks good in a kilt, but their dynamic and the intrigue of the plot involving Eleanor's deceased husband really made this story worth it, for me.  There was a touch of star-crossed lovers feel to it, as well, since Eleanor is English, after all.  I am looking forward to the rest of the books in this new series!
I received this galley in consideration for an honest review.
Forgetting August
by
J.L. Berg
Series:
Lost & Found #1
Published by
Grand Central
on December 1, 2015
Genres:
Romance
Goodreads


Some days, Everly still thinks she sees him. In the food court at the mall, or in a car speeding past as the light changes. It only lasts a second, but when it happens, she slips back to a time when she was ruled-and nearly ruined-by August Kincaid. And it doesn't matter that she's moved on, that she's about to marry another man. In those moments the only thing she can do to regain control is take a deep breath and remind herself that August can't hurt her-because he's in a coma. Except that he's not anymore.

August is awake. With no memories, he sets out to solve the mystery of his lost life. He unearths a photograph of a beautiful redhead named Everly and knows instinctively that she's the key. But when he finds her, the August she describes is more monster than man.

Tortured by the thought of having hurt her, August wants only to become the man Everly deserves. As the new August emerges, Everly glimpses the person she first fell in love with. But can she trust that this August is real? When the final secret of their shared past is revealed, one of them will make a choice that changes their future forever . . .
This was a really interesting premise and while I want' sure how it would really work, I was intrigued enough to pick it up.  Overall, I'd say that this was a good read.  It had some of the over-the-top drama and ultra-tragic background stories that I associate with new adult, but I am a sucker for a redemption story.  August pre-coma seemed to be a paranoid, emotionally abusive jerk.  Everly was in active recovery from her time with him and had moved on with her life when August woke up.  The rest of the book was the back and forth between them along with August's feeling that there was something in his past life that caused him to behave to terribly.  The book does eventually answer that question, and provides a few good twists.  Forgetting August ends on a pretty big cliffhanger and while a rolled my eyes a lot while I was reading, it was intriguing enough to keep me interested.  I will definitely be on the look out for book two so I an find out what happens.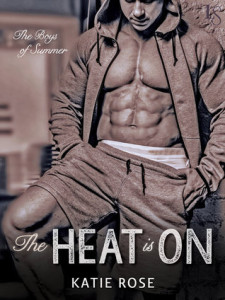 The Heat Is On by Katie Rose
Series: The Boys Of Summer #4
Published by Random House on January 5, 2015
Genres: Romance
Goodreads


When veteran catcher Connor Jackson gets traded to the New Jersey Sonics, he welcomes the opportunity to possibly cap his career with a World Series ring in his home state. But there's another reason Connor is glad things have come full circle. In pursuit of hardball glory, he left behind his college sweetheart, the one girl he could never forget. Seeing her again stirs up long-lost desires . . . and this time, he's determined not to strike out.

A divorced mother of four, Tracy Coleman no longer aspires to gossip-mag glam—but she'll make an exception for a date with Connor. Their chemistry is hotter than ever, and being alone with him is more seductive than she anticipated. Who could blame her for leaving out a little detail like the kids? Now all she has to do is come clean and convince the man of her dreams that they—Connor, Tracy, and her children—have a future together.
Although I came into this series at book four, I'm not sure I would have liked it any better had it been book one.  The single mom trope is actually a favorite of mine, but this book lacked any attempt to make me care about the shared history of the two main characters.  They supposedly had this passionate and intense love affair, then he left her (presumably) for baseball. That's what I know because the facts were presented, but I didn't feel that when they reunited.  I wasn't more conflict and any indication tat hey actually had a history.  I just felt that the character development was terrible, to be honest.  They were both very two dimensional and the conflict involving Tracy's ex was cliched and then dropped without any explanation. I am usually a big fan of baseball romance, but this one just didn't do it for me at all.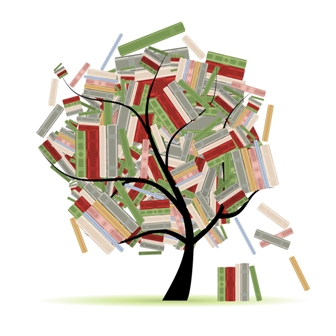 Related Posts