I received this galley in consideration for an honest review.
Joyride by Anna Banks
Published by Macmillan on June 2, 2015
Genres: Young Adult
Goodreads

It's been years since Carly Vega's parents were deported. She lives with her brother, studies hard, and works at a convenience store to contribute to getting her parents back from Mexico.

Arden Moss used to be the star quarterback at school. He dated popular blondes and had fun with his older sister, Amber. But now Amber's dead, and Arden blames his father, the town sheriff who wouldn't acknowledge Amber's mental illness. Arden refuses to fulfill whatever his conservative father expects.

All Carly wants is to stay under the radar and do what her family expects. All Arden wants is to NOT do what his family expects. When their paths cross, they each realize they've been living according to others. Carly and Arden's journey toward their true hearts—and one another—is funny, romantic, and sometimes harsh.
I am always interested in stories that explore differences in socioeconomic status and privilege, and Joyride certainly did just that.  While Carly is in the country legally, her parents were deported and her quest to bring them back to the US illegally essentially puts her in the position of someone who is undocumented. Carly and her brother work tirelessly to earn money for their travel back across the border.  She fears gaining any attention that might shed light her her family's situation.  It's worth noting that many, many young people are in this very situation and her hopes and dreams for college are always in the shadow of the absence of her parents. Arden, on the other hand, lives in a world where family is a much looser construct.  They are grieving from the death of his sister and the way he deals with it is to engage in pranks.  The thing about Arden is that he is pretty much unaware of his privilege until he sees himself through Carly's eyes.  To him, spending $5 on a prank is no big deal.  To Carly, every penny is valuable.  Slowly, it dawns on him that there is much more to Carly's life than he thought. Again and again, we see the everyday racism and assumptions people make about her because she is Hispanic, and when Arden finally sees it, too, it changes his world view in significant ways.
I really enjoyed both Carly and Arden.  Carly is so focused on her future that she allows little else besides work and school into her life. Free time is expensive and the opportunity cost of not working or studying is too great, in her eyes.  Arden rests on the opposite side of the spectrum, not really caring about anything, and together they bring each other toward the center.  While there is a lot of social commentary in their story, it is woven into the fabric of a very engaging YA romance.  I enjoyed their friendship-turned-romance and appreciated the fact they they were friends first and really got to know and appreciate each other.  Since we get both points of view, we see how their opinions of each other change, and that made the romance seem very authentic. There is also a great twist to the story that I did not expect, and it gave the book some great momentum.  Joyride was much, much more than the 'poplar guy meets shy girl' trope.  It was a sweet romance, yes, but it also explored the darker corners of class, race, culture, and privilege.  I expected a light and fun summer read, but what I got was a thoughtful (but still fun) story that stayed with me after I was finished with the book.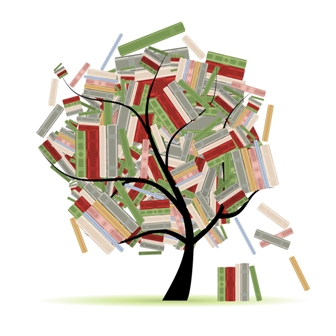 Related Posts