I am so pleased to have Anna Banks on the blog today to answer some of my questions about her upcoming book, Joyride, which will be released on June 2nd.  Don't forget to stop by the other tour blogs, as well!
First, here's a little bit about Joyride:
Joyride by Anna Banks
on June 2, 2015
Genres: Young Adult
Goodreads

It's been years since Carly Vega's parents were deported. She lives with her brother, studies hard, and works at a convenience store to contribute to getting her parents back from Mexico. Arden Moss used to be the star quarterback at school. He dated popular blondes and had fun with his older sister, Amber. But now Amber's dead, and Arden blames his father, the town sheriff who wouldn't acknowledge Amber's mental illness. Arden refuses to fulfill whatever his conservative father expects. All Carly wants is to stay under the radar and do what her family expects. All Arden wants is to NOT do what his family expects. When their paths cross, they each realize they've been living according to others. Carly and Arden's journey toward their true hearts—and one another—is funny, romantic, and sometimes harsh.
1) What inspired you to write Joyride?
Like everyone else on the planet, I adore the movie Pretty In Pink. What I loved about that plot was that two teens had to overcome the boundaries that society had set for them in order to be together. JOYRIDE is loosely based on that, but this time they have to overcome much more than just a caste system based on income. Carly and Arden are opposites in every way; in order to be together, in order to make things work, they have to overcome racism, cultural differences, and even the law. And they do so in a Bonnie & Clyde sort of way. J
2) What kind of research did you do in order to write about Carly's experience?
I was fortunate enough to have research given to me from firsthand experience. I live in Florida, and Florida has many immigrants from Mexico, both documented and undocumented. From the time I started waitressing as a teen, I worked with these hardworking people, and they told me their stories. Many left families behind to come here and provide a better life for them back home. Some brought their families with them—a dangerous risk to be sure. They would pay people who they called coyotes to get them across the border. Sometimes the coyotes would only get them as far as the desert, and they had to walk for days in those conditions with the little food and water they could bring with them. They were devastatingly unprepared for their journey. It left an impression on my teen self.
Years later, I would use good ole Google and responsible journalism to verify the truth and horror behind these stories—and so many more. The risk of deportation is a very real part of these individuals' daily lives, as is being separated from their family, not providing for their family, or even ending up in prison.
3) Your previous YA books were in the fantasy category. Do you approach writing contemporary books differently than writing fantasy?
Yes, in that I still included sarcasm, romance, and humor. No, in that I had the luxury of making up a world in the fantasy novels; I set my own rules and my own laws and my goal was to convince you of its existence. With contemporary, particularly this one, I had the task of representing an already existing world, and the responsibility was a big one to get it just right. Still, the goal was to convince you that the reality I present in the book really exists today. Because let me assure you that it does. Sometimes that reality is harsh, and sometimes it was more difficult to write—and have my characters respond to—that reality than it was with fantasy. I definitely felt a bigger spectrum of emotions while writing JOYRIDE than I did writing the Syrena Legacy. Hate and disgust came into play a lot, as I was forced into the many facets of racism and its destructive powers.
But with all my books, my goal is to put you there with the characters, whether they're swimming alongside the graveyard that is the Titanic, or doing Calculus homework behind the counter of the Breeze Mart on the graveyard shift. It's up to you to decide if I accomplished that. J
4) What are you working on now?
I'm working on a YA Egyptian fantasy called NEMESIS and its sequel ALLY. Be excited, mkay?  This is what it's about:
A princess who possesses the power to create energy escapes her father, who wishes to weaponize it, only to be captured by another kingdom where she discovers that her powers could be used to fight a terrible plague.
I also just sold an adult romance to Entangled Publishing called HOW TO LOSE A BACHELOR. Think How to Lose a Guy in 10 Days meets The Bachelor reality show.
Lots to come!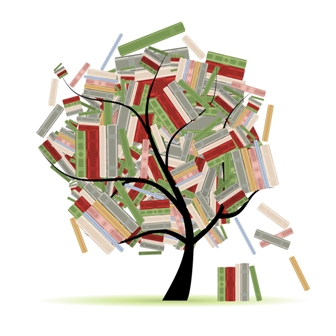 Related Posts