I have been looking forward to Royals since I heard its release date.  It just so happens that its May 1st book birthday is only a few weeks before another royal wedding you might have heard about!  I got a really fun assignment for this blog tour, but first, here's a little bit about the book!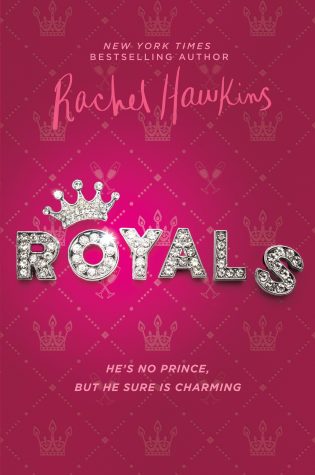 Royals by Rachel Hawkins
Published by Penguin on May 1, 2018
Genres: Young Adult
Goodreads

Meet Daisy Winters. She's an offbeat sixteen-year-old Floridian with mermaid-red hair; a part time job at a bootleg Walmart, and a perfect older sister who's nearly engaged to the Crown Prince of Scotland. Daisy has no desire to live in the spotlight, but relentless tabloid attention forces her join Ellie at the relative seclusion of the castle across the pond.

While the dashing young Miles has been appointed to teach Daisy the ropes of being regal, the prince's roguish younger brother kicks up scandal wherever he goes, and tries his best to take Daisy along for the ride. The crown--and the intriguing Miles--might be trying to make Daisy into a lady . . . but Daisy may just rewrite the royal rulebook to suit herself.

New York Times bestselling author Rachel Hawkins brings her signature humor, love of Americana, and flair for romance to this page-turning Princess Diaries turned-upside-down story.
The royal wedding of Prince Harry and Meghan Markle is NEXT MONTH!  In honor of their nuptials and the release of Royals by Rachel Hawkins, I put together a few recommendations for your Royal Wedding Watch Party (RWWP).
You're not having a RWWP??

You should because everyone is SUPER excited to see a lovely American marry into the royal family.
First of all, if you watch it live, it's going to be really early in the US, so you're going to need some caffeine.  Might I suggest tea?
No, not that kind of tea.  REAL tea.
Of course, since it's a party, you could add a little somethin' to it. (If you are 21 or older, yes I'm a mom.)
Champagne goes really well with orange juice, too!  Or, you know, just drink it straight up.

But what to eat?  Obviously, you need some English food. Maybe an English breakfast:
Really? A full English breakfast, including sausages and beans? (Beans are a breakfast food in the UK. I have no idea why.)
You don't have to stick to breakfast food and since Meghan is American, just go for it with a sundae bar or something. It's a PARTY!
Decorations are a sure way to show that you are serious about a Royal Wedding Watch Party.  If you want to get historical, the Grand Union Flag, used by the Continental Army until 1777, is a great blend of the two flags.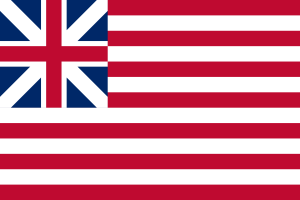 Of course, maybe reminding the British about that time we ran them out of town isn't the best move.
(Seriously, though, take us back. We've run off the rails over here.)
But, it is necessary for you to jack it up….UNION JACK it up, that is! Put up the Union Jack and the Stars and Stripes to commemorate the fact that the Americans are moving into the castle, y'all!
Finally, what to wear?  This is probably the most exciting thing about royal weddings and, of course, the hats take center stage.  Who can forget the hat that Princess Beatrice wore to Will and Kate's wedding?
Source
It's essential that everyone who attend your RWWP wears a hat.  For gentleman, it's usually a top hat and tux.
For the women?  Oh, it's ON. The English love their hats but the Americans will be there to give them a run for their money, I'm sure.

One hat that won't take up half of your living room is a fascinator.  A fascinator is a smallish, but stylish hat, like so:
You can find them on Etsy in all price ranges and I plan on sporting one, because….well, it's a royal wedding!
So, there you have it!  My essentials for any Royal Wedding Watch Party! Have fun!  I CAN'T WAIT!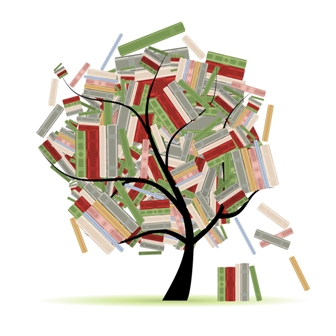 Related Posts