Up To This Pointe by Jennifer Longo
Published by Random House on January 19, 2016
Genres: Young Adult
Goodreads


Harper is a dancer. She and her best friend, Kate, have one goal: becoming professional ballerinas. And Harper won't let anything—or anyone—get in the way of The Plan, not even the boy she and Kate are both drawn to.

Harper is a Scott. She's related to Robert Falcon Scott, the explorer who died racing to the South Pole. So when Harper's life takes an unexpected turn, she finagles (read: lies) her way to the icy dark of McMurdo Station . . . in Antarctica. Extreme, but somehow fitting—apparently she has always been in the dark, dancing on ice this whole time. And no one warned her. Not her family, not her best friend, not even the boy who has somehow found a way into her heart.
When I read the plot of Up To This Pointe I was a little skeptical about how a trip to Antarctica would tie in to dance, but I have to say that it did exactly that, and did it quite beautifully.  Harper's ancestor, Robert Falcon Scott, was one of the early antarctic explorers (yes, he was a real person) and it is that connection that gets her to McMurdo Station for an internship that was part escape, part running away.  Dancing is Harper's whole life.  Well, dancing and her best friend, Kate. They have a strict plan to make it as professional ballerinas, and in a non-linear narrative, we find out what happened to drive Harper as far away as she could go.  We also see Harper's journey as she faces some hard truths and finds out that she can be her own person and find her own sense of community away from home.  I liked getting to know past and present Harper simultaneously because it gave some insight into her family life, but it also allowed me to compare the two Harpers.
I loved the setting and the description of the daily life of the people who were wintering over at the South Pole.  The side effects of living in a place that remains so dark and cold for so long was just fascinating. Harper's conversations with her own sub-conscience in the form of Shackleton (another explorer) were some of my favorite scenes in the book. (I confess that I read up on the Antarctic expeditions of the early 20th century after reading this book.) Harper's grumpy roommate, her mentoring grad student, and even a charming cafeteria worker all created a cast of characters that really made the story for me. Harper had a life in both places, but leaving gave her much needed perspective about what home meant to her and which parts of each place she wanted keep, and which parts she wanted to let go.  Up To This Pointe was a fantastic coming of age story, and it made me want to learn more about Antarctica. Honestly, I kind of want to visit there, now.  I really enjoyed this unusual and heartfelt story, and I think it definitely deserves a place on your reading list.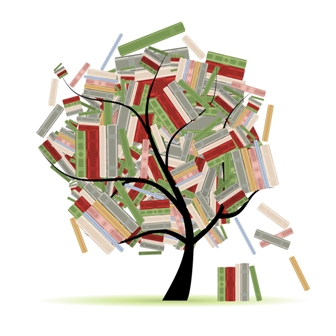 Related Posts