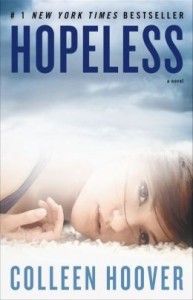 Hopeless
Author:
Colleen Hoover
Category:
Young Adult
Publisher:
Atria
Release Date:
5-7-13
That's what seventeen-year-old Sky realizes after she meets Dean Holder. A guy with a reputation that rivals her own and an uncanny ability to invoke feelings in her she's never had before. He terrifies her and captivates her all in the span of just one encounter, and something about the way he makes her feel sparks buried memories from a past that she wishes could just stay buried. Sky struggles to keep him at a distance knowing he's nothing but trouble, but Holder insists on learning everything about her. After finally caving to his unwavering pursuit, Sky soon finds that Holder isn't at all who he's been claiming to be. When the secrets he's been keeping are finally revealed, every single facet of Sky's life will change forever. –
Goodreads
This book contains a story line that involves sexual abuse.
Sky has a pretty normal life with just a few odd aspects to it, including her mother's rabid objection to technology of all kinds and her disconnected feelings towards boys.  Things start to unravel when she meets Holder, who has a mysterious past to go with his hotness.  Puzzle pieces start locking into place and soon we find that Holder and Sky have a deep connection.  As they follow the threads that bind them, Sky makes some pretty gruesome discoveries about her past.  It is a dramatic and heartbreaking discovery that shatters pretty much everything that Sky knew about her life.
There were a few things that made Hopeless a bad fit for me.  First, was the series of unbelievable coincidences.   I'm all for a heavy dose of serendipity in books, but these, which I can't reveal due to spoilers, were just too big for me.  I also thought that Sky missed some huge clues about her life and her mom.  So huge, that it made me feel frustrated with her to the point that the entire story was kind of ruined.  It's ok to know something before the main character does, but when you know it chapters before they do, it makes me feel like the protagonist isn't very smart.  Lastly, I was disappointed in what I like to call sexual healing.  I see this in adult romances all the time.  While I am in no way opposed to sexual situations in YA books, I was very uncomfortable with the way that Holder and Sky's sexual relationship played out in proximity to Sky's discoveries about her past.  I know this might not bother a lot of people, but it bothers me, so I feel obligated to mention it in my review.  I was a fan of Colleen Hoover's Slammed series and I know that many people loved this book, as well.  Unfortunately, Hopeless just didn't work for me.
If you'd like to read a different opinion of this book, check out this review by Savannah of Books With Bite.
I received this galley in exchange for my honest review.

Find Colleen Hoover online:
Website
Twitter
Facebook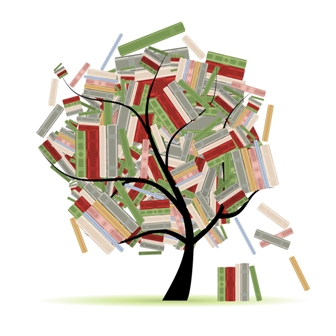 Related Posts