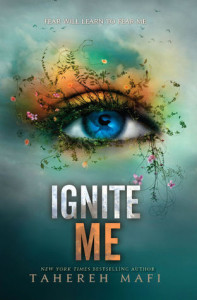 Ignite Me
(Shatter Me #3)
Author:
Tahereh Mafi
Category:
Young Adult
Publisher:
Harper Collins
Release Date:
2-4-14
Juliette now knows she may be the only one who can stop the Reestablishment. But to take them down, she'll need the help of the one person she never thought she could trust: Warner. And as they work together, Juliette will discover that everything she thought she knew-about Warner, her abilities, and even Adam-was wrong. In Shatter Me, Tahereh Mafi created a captivating and original story that combined the best of dystopian and paranormal and was praised by Publishers Weekly as "a gripping read from an author who's not afraid to take risks." The sequel, Unravel Me, blew readers away with heart-racing twists and turns, and New York Times bestselling author Kami Garcia said it was "dangerous, sexy, romantic, and intense." Now this final book brings the series to a shocking and climactic end. –
Goodreads
I would never want to be the author of a popular three book series because the pressure to write an ending that makes everyone happy would be enormous and impossible to achieve.  So it was with this series, which started out as one that genuinely intrigued me and made me want to read more.  Shatter Me and Unravel Me were full of suspense and wicked plot twists that I truly enjoyed.  I picked up Ignite Me expecting the same, but unfortunately, what I found disappointed me.  It seemed as if the character development for Juliette stalled.  She wakes up at the beginning of the book and is bombarded with a lot of very convenient facts about Warner, who was her captor at the end of book 2.  I felt that it was only because of Warner that Juliette was allowed to change, which bothered me, because she became very two-dimensional, at that point.  Given her growth in the first two books, it  seemed like she was becoming a leader in her own right,  but in this book.  all I saw was a girl needing to be validated by someone she may or may not have feelings for.  I guess my main issue with this book is that it felt like it was the fan fiction that all of the shippers have been waiting for, but not the book that I was hoping it would be.  The resolution of the love triangle trumped everything else about the story. (I should point out that I have no 'team' for this series.)  They were in life threatening situations, yet so many scenes consisted of Juliette agonizing over which boy to choose.  It was so disappointing that a story that held such promise devolved into this because what happens is that Juliette's character devolves, as well.  Romance wasn't just one plot line, it was almost the only plot line.  Gone was the examination of what it meant to be different, gone (pushed to the side) were the side characters that were so interesting and enriching to the story.  Gaining powers is great, but gaining agency would have been even better.
There were some bright spots, however.  I still loved Kenji, who is one of my favorite book sidekicks, ever.  If anything, he seemed to be the voice of reason trying to keep everyone on task.  This book was a romance through and through, and the romantic scenes were very satisfying and well written.  I am not anti-romance by any means, but this book abandons so much great development, that I feel obligated to take issue with it.   If your investment in this series was based on the resolution of the love triangle, then I think you will definitely be happy (depending in your 'team'), as many people are.  I know my opinion will not be in the majority, but I just felt that the other people and parts of the story were interesting, important, and deserved development, too, especially after learning so much about them in Unravel Me.   Unfortunately, I was looking for more character development, more world building, and an ending that was fully executed.  In that respect, Ignite Me simply didn't deliver.
Find Tahereh Mafi online:
Website 
Twitter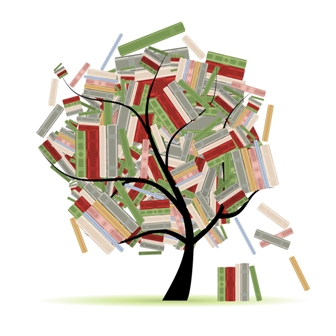 Related Posts