I received this galley in consideration for an honest review.
Stone Rider by David Hofmeyr
Series: Stone Rider #1
Published by Random House on July 14, 2015
Genres: Young Adult, Post-Apocalyptic
Goodreads


In the vein of The Outsiders and the early Western novels of Elmore Leonard, this inventive debut novel, a cross between the cult classic Mad Max movie series and Cormac McCarthy's The Road, blends adrenaline-fueled action with an improbable yet tender romance to offer a rich and vivid portrayal of misfits and loners forced together in their struggle for a better life.

Adam Stone wants freedom and peace. He wants a chance to escape Blackwater, the dust-bowl desert town he grew up in. Most of all, he wants the beautiful Sadie Blood. Alongside Sadie and the dangerous outsider Kane, Adam will ride the Blackwater Trail in a brutal race that will test them all, body and soul. Only the strongest will survive.

The prize? A one-way ticket to Sky-Base and unimaginable luxury.

And for a chance at this new life, Adam will risk everything.
I don't usually pay too much attention to the comparisons that publishers make when describing books, but in the case of Stone Rider, Mad Max meets The Road is a very accurate description.  With a bare bones narrative style, Stone Rider tells the story of three riders who take on a no holds barred race across a dessert wasteland for a chance at a better life.  This is the premise that you understand going in, but what I found as I read the book was that the motivations of each rider really went beyond being able to leave the dusty, barren wasteland where they live.  Adam, Sadie, and Kane are all a little broken and they have found each other in a place where avoiding people is probably smarter.  They form a bond that gave Stone Rider that emotional spark that is sometimes missing form post-apocalyptic stories, but was certainly present in this book.
The world of Stone Rider is extremely brutal.  Environmental ruin, societal breakdown, and no real safety from anything gives the reader an idea of why someone might put themselves through such an ordeal when the chances of winning are so slim.  There is definitely a western feel to this story.  Bykes replace horses, and Adams relationship with his byke certainly echos that which you might find between a cowboy and his horse.  While we are primarily following Adam's story, I also loved Sadie and Kane.  They make an unlikely triumvirate, but, as a very nice twist at the end reveals, it seems that they share more of a connection that you might think.  Stone Rider combined thrill-a-minute action, good world building, and a compelling story into a debut that fans of grittier post-apocalyptic books will definitely enjoy.
 You can enter for a chance to win one finished copy of Stone Rider!  You must be 13+ to enter, and it's open to residents of the US and Canada.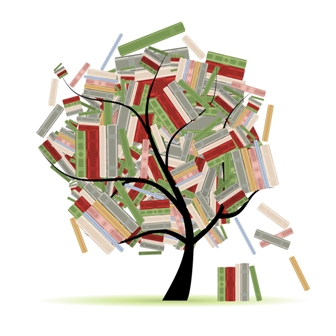 Related Posts