Illuminate
(Gilded Wings #1)
Author:
Aimee Agresti
Genre:
Young Adult
Publisher:
Houghton Mifflin Harcourt
Release Date:
3-6-12
Haven Terra is a brainy, shy high school outcast. But everything begins to change when she turns sixteen. Along with her best friend Dante and their quiet and brilliant classmate Lance, she is awarded a prestigious internship in the big city— Chicago—and is sent to live and work at a swanky and stylish hotel under the watchful eyes of a group of gorgeous and shockingly young-looking strangers: powerful and alluring hotel owner Aurelia Brown; her second-in-command, the dashing Lucian Grove; and their stunning but aloof staff of glamazons called The Outfit. As Haven begins falling for Lucian, she discovers that these beautiful people are not quite what they seem. With the help of a mysterious book, she uncovers a network of secret passageways from the hotel's jazz-age past that leads her to the heart of the evil agenda of Aurelia and company: they're in the business of buying souls. Will they succeed in wooing Haven to join them in their recruitment efforts, or will she be able to thwart this devilish set's plans to take the souls of her classmates on prom night at the hotel? – Goodreads
The premise was an interesting one, and I am always a sucker for a story that is set in an old hotel.  Right away, you get the sense that something just isn't right about anyone in the story.  The three chosen students have mysterious pasts and the workers at the hotel are beautiful, but in an almost sinister way.  I had a hard time really connecting with anyone in this story, however, and I think that it had t do with the way the students came to be at the hotel in the first place. For parents to allow their high school aged kids to live in a hotel as a part of an internship program that no one had ever heard of just seemed a little too far fetched and it bothered me the entire book.
My main issue with this story was the extremely inconsistent pacing of the story.  Perhaps 100 pages of the story that really didn't go anywhere could have been cut.  I found the extreme action paired with the extreme dragging of the story to be very distracting.  I know that I did not enjoy the book as much as I could have because of it.  It's unfortunate because I think that the idea behind the story was very unique and the setting in a historic Chicago hotel would normally be right up my alley.  My hope is that book two reveals answers a more quickly and keeps things moving a little more effectively.
Find Aimee Agresti online:
Website
Twitter
Facebook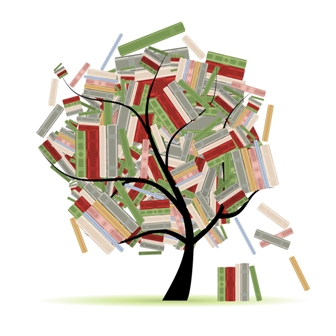 Related Posts