I am so thrilled to be on the tour for this fabulous book.  Ever since I read Say What You Will, I have been a fan of Cammie McGovern. After you read my thoughts on A Step Toward Falling, don't forget to enter for a chance to win some fabulous prizes and visit the other tour stops, as well!
I received this galley in consideration for an honest review.
A Step Toward Falling by Cammie McGovern
Published by Harper Collins on October 6, 2015
Genres: Young Adult
Amazon,  - B&N
Goodreads


Emily has always been the kind of girl who tries to do the right thing—until one night when she does the worst thing possible. She sees Belinda, a classmate with developmental disabilities, being attacked. Inexplicably, she does nothing at all. Belinda, however, manages to save herself. When their high school finds out what happened, Emily and Lucas, a football player who was also there that night, are required to perform community service at a center for disabled people. Soon, Lucas and Emily begin to feel like maybe they're starting to make a real difference. Like they would be able to do the right thing if they could do that night all over again. But can they do anything that will actually help the one person they hurt the most?
A Step Toward Falling starts with a terrible thing.  Well, really two terrible things.  First, a student with special needs is attacked under the bleachers during a football game and second, two people see what's going on and don't do anything.  On the outside, it seems like it would be a pretty cut and dry story, right?  The poor, helpless girl and the horrible monsters who stood by and did nothing.  However, as the story broadens, you see that Belinda, the girl who was attacked, saved herself and that Emily and Lucas are not monsters they appear to be.  The story is told from the points of view of both Emily and Belinda, which gave such a fabulous balance to the narrative.  You catch on pretty quickly that the world can be scary and confusing for Belinda, but that she is eager to discover it and to be a part of it.  That eagerness makes it doubly heartbreaking when you also realize how the concern of her family (namely her grandmother) makes Belinda's world so small and after the attack, it shrinks even more.  Emily, quite ironically, is a do-gooder.  She prides herself on her involvement in the social issues club, which makes her inaction even more puzzling.  However, the story doesn't try to make excuses for her or Lucas, which I loved.  Instead, it allows the reader to get to know her and her process of discovering who she is and what it really means to truly advocate for someone.  Lucas also goes through his own journey, but it is Emily's assumptions about who he is that drive much of their part of the book.
I loved the parallels that were drawn between this story and Pride & Prejudice.  It served as a commentary about the first impressions that all of the characters had about each other, it highlighted the way that Belinda viewed friendships and romantic relationships, and it made me nod my head because, yes, Belinda, the Colin Firth version of P&P is the only acceptable version on film.  Belinda's voice was honest and exposed in a way that I think will let the reader into a life that they might not experience, otherwise.  I also felt this way about the classes that Emily and Lucas helped as a part of their punishment.  As they started get to know the adults they were helping, it changed the way they viewed their friends and themselves.Emily, especially, I think was forced to admit to really look honestly at herself and the way she treated people based on her own self consciousness and unfair assumptions. There was a lot of painful honesty about they way that people with disabilities are treated and the way that people interact with them, or their lack of interaction, really.  I could go on and on about A Step Toward Falling and how it is an eye-opening, insightful story about the dangers of making assumptions and the triumph of taking risks, but all I will say is that this book really and truly made me think about how I view people of all shapes, sizes, and abilities.  I'm definitely putting this on my 2015 favorites list and I highly recommend you read it, too.
One winner will get 2 copies of A STEP TOWARD FALLING by Cammie McGovern, one for themselves and one to give to a friend.
Must be 13+ To Enter |Ships in US only | Winner will be asked to provide contact info for friend so we can gather their shipping info and mail directly.
a Rafflecopter giveaway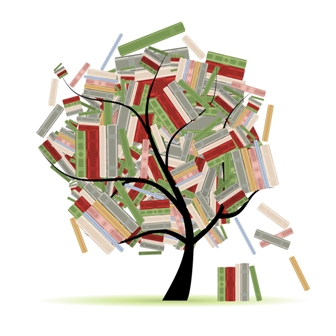 Related Posts