I received this galley in consideration for an honest review.
Fire With Fire by Jenny Han, Siobhan Vivian
Series: Burn For Burn #2
Published by Simon & Schuster on August 13, 2013
Genres: Young Adult, Paranormal
Goodreads


Lillia, Kat, and Mary had the perfect plan. Work together in secret to take down the people who wronged them. But things didn't exactly go the way they'd hoped at the Homecoming Dance. Not even close. For now, it looks like they got away with it. All they have to do is move on and pick up the pieces, forget there ever was a pact. But it's not easy, not when Reeve is still a total jerk and Rennie's meaner than she ever was before. And then there's sweet little Mary…she knows there's something seriously wrong with her. If she can't control her anger, she's sure that someone will get hurt even worse than Reeve was. Mary understands now that it's not just that Reeve bullied her—it's that he made her love him. Eye for an eye, tooth for a tooth, burn for a burn. A broken heart for a broken heart. The girls are up to the task. They'll make Reeve fall in love with Lillia and then they will crush him. It's the only way he'll learn.
"Later, when I think about the look in Reeve's eyes, and I remember what he said about how there should be consequences for the bad things people do, I feel dread, because I know he's right. There will be consequences, for all of us." –

eGalley pg. 335
I was so happy to be back on Jar Island with three ladies that I grew to really like in Burn For Burn.  Fire With Fire picks up as Reeve is aggressively recovering from his "accident" and all three girls are kind of happy and horrified that their revenge plot worked.  As they try to navigate the post-revenge environment, Lillia's life seems to change the most since the homecoming dance had some big social consequences for her.  When Kat and Mary ask Lillia to break Reeve's heart, things get even more interesting.  Real feelings get mixed in with loyalty to friends and anger for what Reeve did and it made the plot very engaging.  I felt so for badly for Mary, who still felt the pain of Reeve's betrayal, no matter how hard she tried forget it.  Her situation at home with her aunt deteriorates, as well, but if you are wondering if you will find out what Mary's abilities mean, all I can say is: oh, yes you will.  Kat, who is my favorite, showed a slightly softer side and I really liked the way we got a peek into her life with her dad.  She is so eager to get off the island, but she also feels conflicted about moving on after her mother's death.  In between the insight into each girl's life, the overall plan of revenge against Reeve is put into place, but certain secrets are getting harder and harder to keep.
Things start to unravel quickly, with a series of events that put my heart in my throat and kept me up very late so I could finish the book.  I am so glad that I kept reading because,  at the very end, the bottom drops out of everything and I was  thrown one of the biggest OMG WTF twists I have read in a long, long time.  I mean, I was taken totally by surprise.  I think I sat there with my mouth actually hanging open.  It was awesome, but also painful, because while one big question was answered, I have about a million more.  Where Burn For Burn set the stage with a compelling story and good character development, Fire With Fire grabs you by the collar and doesn't let go.  I think one of the reasons I love it so much is that it combines everything I love about contemporaries with some really interesting paranormal elements.   All I could think after finishing it was,  is it time for book 3 yet????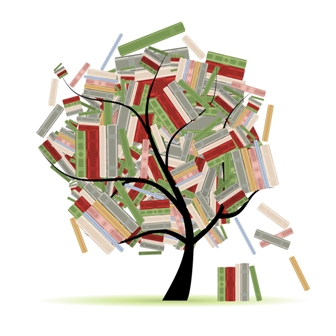 Related Posts