Sinner by Maggie Stiefvater
Narrator: Dan Bittner, Emma Galvin
Series: The Wolves of Mercy Falls #2
Published by Scholastic on July 1, 2014
Genres: Young Adult
Format: Audiobook
Goodreads


Cole St. Clair has come to California for one reason: to get Isabel Culpeper back. She fled from his damaged, drained life, and damaged and drained it even more. He doesn't just want her. He needs her. Isabel is trying to build herself a life in Los Angeles. It's not really working. She can play the game as well as all the other fakes...but what's the point? What is there to win? Cole and Isabel share a past that never seemed to have a future. They have the power to save each other and the power to tear each other apart. The only thing for certain is that they cannot let go.
I resisted reading The Wolves of Mercy Falls series for a long time, so when I finally relented, I decided to listen to all of the books on audio.  I can see why people were so taken with this series.  All of the books were compelling, romantic, and just really damn good.  So, while I am only really reviewing Sinner, I felt like I should endorse the all of the previous books, as well.  Sinner could be read as a stand alone, I suppose, but I think you will get more out of it if you have read the first three books.  Sinner really isn't about being a wolf, per say, but Cole's wolf side was a nice analogy for the two people that you must be when you are a celebrity.  To the public, Cole was the hot, burnout rock star, but to Isabel he was much more than just the front man for Narcotika.  The reality show was the perfect way to illustrate those two personas and how Cole hated the fame but kind of needed it, at the same time.  It is much the same with Isabel.  Her disdainful and almost nihilistic attitude hides much deeper feelings and hurts.  In alternating points of view, the reader follows both characters while they are together and apart.  There are a lot of false starts and if you know Cole and Isabel, you know that there will be a lot of arguments, as well.  However, there were also some intensely romantic scenes, too, and I just loved getting to know these two people in their own right rather than as side characters.  As much as I loved Sam and Grace, their story concluded in Forever.  The writing was beautiful and painted such a vivid picture of the complicated relationship that Cole has with fame and the life that he wanted to escape.  I am really glad that Maggie Stiefvater decided to let us see what happened to Cole and Isabel.  It was a satisfying conclusion to a unique and engrossing series.
The narration, as with all of the Mercy Falls books, was excellent.  Dan Bittner as Cole is pure sex and Emma Galvin does an amazing job of reading Isabel and all of her complicated layers.  I also appreciated the continuity of using the same Cole and Isabel for Sinner that they did in Linger and Forever.  It truly felt like you were reconnecting with these characters.  If you haven't read Sinner, or the Mercy Falls series, I highly recommend them on audio.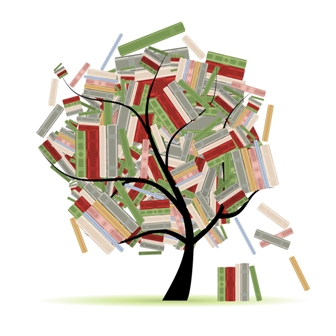 Related Posts