I received this galley in consideration for an honest review.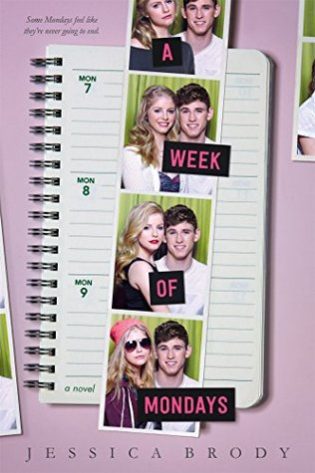 A Week Of Mondays by Jessica Brody
Published by Macmillan on August 2, 2016
Genres: Young Adult
Goodreads


Sixteen-year-old Ellison Sparks is having a serious case of the Mondays. She gets a ticket for running a red light, she manages to take the world's worst school picture, she bombs softball try-outs and her class election speech (note to self: never trust a cheerleader when she swears there are no nuts in her bake-sale banana bread), and to top it all off, Tristan, her gorgeous rocker boyfriend suddenly dumps her. For no good reason!

As far as Mondays go, it doesn't get much worse than this. And Ellie is positive that if she could just do it all over again, she would get it right. So when she wakes up the next morning to find she's reliving the exact same day, she knows what she has to do: stop her boyfriend from breaking up with her. But it seems no matter how many do-overs she gets or how hard Ellie tries to repair her relationship, Tristan always seems bent set on ending it. Will Ellie ever figure out how to fix this broken day? Or will she be stuck in this nightmare of a Monday forever?

From the author 52 Reasons to Hate My Father and The Unremembered trilogy comes a hilarious and heartwarming story about second (and third and fourth and fifth) chances. Because sometimes it takes a whole week of Mondays to figure out what you really want.
One of my favorite movies of all times is Groundhog Day, which came out in the 90s.  In that movie, a cynical and somewhat washed-up news anchor keeps repeating the same day over and over again.  A Week of Mondays takes that same idea and sets in in high school in the life of Ellie, a girl who seems to have everything.  She is dating the cutest guy in school, has a great best friend, and is generally trying to be the perfect daughter/student/girlfriend.  Her relationship with Tristan hits a bump and thus begins her journey through several Mondays in a row. One of the funny things about this book was the stages that Ellie goes through as she figures out that the day keeps repeating.  She sort of slips into a new version of herself every day, including the "I give up" Ellie who does all sorts of out of character, crazy things because she knows there will be no consequences.  That is an interesting thing to think about.  If you knew that everything you did would be erased when the clock struck midnight, what would you do?  What would you say?  It would make for a good book club discussion, for sure.  Every day, Ellie is trying to save er relationship, and every day some new glitch or opportunity presents itself.  Subtle details of her life and relationships keep shifting, but she has to figure out what is really trapping her in the ever-repeating day.
A Week of Mondays was not only about being your best self, but being your real self, as well.  How much is our behavior shaped by wanting to impress someone?  I know that when I was a teen, the opinion of others was so important to me.  I can even see that in myself as an adult, which is why I think this book appealed to me.  Certainly, anyone experiencing high school right now would be able to relate to it.  Ellie's realizations didn't just involve romance, they also involved friends and family.  Her repeated days allowed her to really see what was going on, especially with her sister, which was a relationship I loved.  The use of flashbacks to the early part of Tristan and Ellie's relationship was also really effective and interesting.  This wasn't a terrible relationship, but when you start to give things up that mean something to you, is it really a healthy interaction?  All of these more serious observations were sprinkled throughout the story, which also had snappy dialogue and some very funny moments.  I enjoyed A Week of Mondays as a fun book for summer and I think the teen in your life wold enjoy it, too.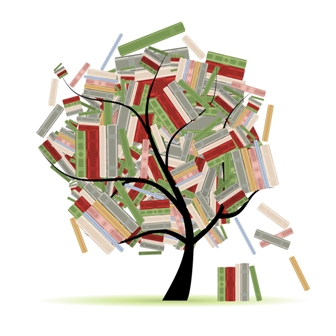 Related Posts