I received this galley in consideration for an honest review.
Perfect Couple by Jennifer Echols
Series: Superlatives #2
Published by Simon & Schuster on January 13, 2015
Genres: Young Adult
Goodreads

As yearbook photographer, Harper is responsible for capturing those candid moments that make high school memorable. But her own life is anything but picture perfect. Her parents' bitter divorce has left her wondering what a loving relationship would look like. And ever since the senior class voted her and star quarterback Brody the "Perfect Couple That Never Was," her friends have been on her case to ask Brody out. Brody doesn't lack in female admirers, but Harper can't see herself with him. He seems confused about why they were matched together, too. They're total opposites—the last people in the world who would ever be compatible, let alone the "perfect couple." Yet ever since the class paired the two of them, they've found themselves drawn together--first by curiosity, then by an undeniable bond. The trouble is, though they're very attracted to each other and both of them admit this, they have a hard time getting along or even communicating clearly. If they're the perfect couple, this shouldn't be so difficult! Soon it becomes clear their class was wrong, and they throw in the towel. But after they walk away, both of them feel so changed from making the effort that they can't forget each other. What if that means this match made in hell is the perfect couple after all?
The second book in the Superlatives series features a couple that is very different than Tia and Will.  Harper is focused and driven, consumed by her interest in photography and trying to balance her plans for the future with her mom's wishes, which do no involve college.  Brody is the star of the football team, always smiling and always confident.  On top of that, Harper has quite the jerk of a boyfriend and I have to say that the way he talks to Harper really made me cringe.  However, she finds her voice, and being elected as 'Perfect Couple That Never Was' with Brody is a catalyst for a lot of changes in Harper's life.  As a bonus, we still get to see Tia and Will who are still adorable.   One thing I really love about this series is how supportive the three girlfriends (Tia, Harper, and Kaye) are of each other.  While romance is certainly the focus of the series, the friendships are a close second, and it really adds something to each story.
The thing you discover about Harper is that her home life has been in knots since her parents split up.  Watching them go though their painful comings and goings had definitely informed her ideas about romance and marriage, and I like that we got to see some of what she went through because I felt I understood her a little better.  Brody, of course, is more than he appears and instead of a jock who doesn't seem to be bothered by anything, but I was pleasantly surprised by his character and how it ended up complementing Harper's own hopes and dreams.  The Superlatives series is one that I have really enjoyed and recommended to many teens who love contemporary romance with smart, relatable characters.  I can't wait for book three!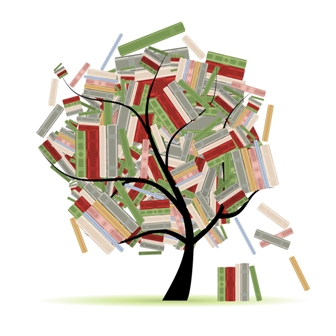 Related Posts