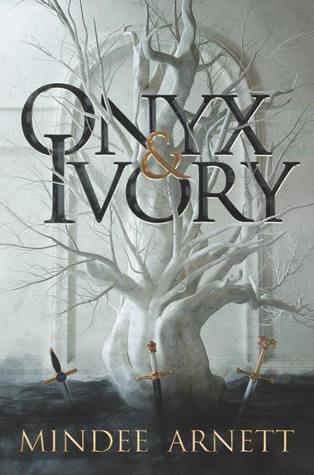 Onyx & Ivory by Mindee Arnett
Narrator: Khristine Hvam
Published by Harper Collins on May 15, 2018
Genres: Young Adult, Fantasy
Format: Audiobook
Goodreads

They call her Traitor Kate. It's a title Kate Brighton inherited from her father after he tried to assassinate the high king years ago. Now Kate lives as an outcast, clinging to the fringes of society as a member of the Relay, the imperial courier service. Only those most skilled in riding and bow hunting ride for the Relay; and only the fastest survive, for when dark falls, the nightdrakes—deadly flightless dragons—come out to hunt. Fortunately, Kate has a secret edge: she is a wilder, born with magic that allows her to influence the minds of animals. But it's this magic that she needs to keep hidden, as being a wilder is forbidden, punishable by death or exile. And it's this magic that leads her to a caravan massacred by nightdrakes in broad daylight—the only survivor her childhood friend, her first love, the boy she swore to forget, the boy who broke her heart.

The high king's second son, Corwin Tormane, never asked to lead. Even as he waits for the uror—the once-in-a-generation ritual to decide which of the king's children will succeed him—he knows it's always been his brother who will assume the throne. And that's fine by him. He'd rather spend his days away from the palace, away from the sight of his father, broken with sickness from the attempt on his life. But the peacekeeping tour Corwin is on has given him too much time to reflect upon the night he saved his father's life—the night he condemned the would-be killer to death and lost the girl he loved. Which is why he takes it on himself to investigate rumors of unrest in one of the remote city-states, only for his caravan to be attacked—and for him to be saved by Kate.

With their paths once more entangled, Kate and Corwin have to put the past behind them. The threat of drakes who attack in the daylight is only the beginning of a darker menace stirring in the kingdom—one whose origins have dire implications for Kate's father's attack upon the king and will thrust them into the middle of a brewing civil war in the kingdom of Rime
I loved Mindee Arnett's sci-fi duology, but for some reason I hadn't gotten around to reading Onyx & Ivory.  Well, that is a shame because I really enjoyed this audio book!  I've always loved the disgraced heroine returns trope and this one was just that with some really sweet an emotional romance thrown in.  Kate, or Traitor Kate, has been exiled since her father's execution.  She has persevered but never accepted that her father actually did what was claimed.  That pain is compounded by the fact that she lost so much more when her father died.  Save for one friend, she leads a life of riding as a Relay, trying not to get killed by Nighdrakes, and trying not to think of what could have been.  I also enjoyed the supporting characters who provided levity and contrast while avoiding the two-dimensional fate that befalls many "side characters".
This world was one where magical gifts were brutally restricted, yet magic seemed to be everywhere.   It was in the mystery of the Nightdrakes that terrorized everyone and in the appearance of a strangely beautiful animal that marked the beginning of the competition for the crown. Most importantly, it was in Kate's ability to influence animals, but it's a secret she must keep at all costs. Magic's restriction means that it is also a source of conflict and rebellion, so those that possess it and try to use it are looked down upon and dealt with cruelly.  Corwin's return in order to compete for the crown brings back all of the hurt, anger, and betrayal he felt because of Kate and because of his brother.   Their reunion as rocky and while they eventually come to a peace, I can tell that their journey of reconciliation isn't quite over, yet. The world became richer as secrets were exposed and there were a few great plot twists that kept the story moving and most certainly kept my interest.   The story was so good that I was disappointed when the audio book came to an end.  I am definitely in for book two!
Onyx & Ivory was narrated by Khristine Hvam, who is an extremely talented at creating characters with her voice.  She seems to excel at fantasy and I admit that I chose to listen to this book rather than read it because she was the narrator. Onyx & Ivory was entertaining and a really fun, well produced audio book.  If you are looking for a fantasy that will satisfy your craving for adventure, romance, and family secrets, this would be a great choice for you!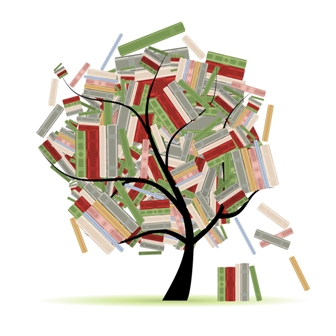 Related Posts