I received this galley in consideration for an honest review.
Polaris by Mindee Arnett
Series: Avalon #2
Published by Harper Collins on January 20, 2015
Genres: Young Adult, Science Fiction
Goodreads

Jeth Seagrave and his crew are on the run. The ITA, still holding Jeth's mother in a remote research lab, is now intent on acquiring the metatech secrets Jeth's sister Cora carries inside her DNA, and Jeth is desperate to find the resources he needs to rescue his mother and start a new life outside the Confederation. But the ITA is just as desperate, and Jeth soon finds himself pursued by a mysterious figure hell-bent on capturing him and his crew—dead or alive. With nowhere to run and only one play left, Jeth enters into a bargain with the last person he ever thought he'd see again: Daxton Price, the galaxy's newest and most fearsome crime lord. Dax promises to help Jeth, but his help will only come at a price—a price that could mean sacrificing everything Jeth has fought for until now.
Polaris begins as Jeth and his crew are desperately trying to escape the jaws of the ITA, earn some money by selling valuable information, and find Jeth's mother.  Like Avalon, Polaris focuses a lot on Jeth's determination to save his sisters and his mom.  While it doesn't necessarily shove it in your face, if you look through all of the action of the story, these books are very much about family.  Jeth has his biological family, but he also has his crew, who are just like family, as well.  As the story adds layers of complication, there will be betrayal and some very tough choices.  The story did a good job of balancing the physical action with emotional story lines, and it made the book very enjoyable to read.  Polaris added some great, and by great I mean super evil, villains.  It also had some people who lived in the gray area of villainy, which I loved.  Never really knowing if someone you're working with is the bad guy or the good guy really adds suspense to any story.
While I  liked Avalon, I had some reservations, and was on the fence about reading this sequel.  Polaris had much better pacing than the first book, so I'm glad that I decided to give it a shot.  The foundation of a good story was definitely there and I did enjoy Avalon, I just felt that Polaris finally came into its own.  I felt like I knew Jeth and Sierra better this time around and it definitely enhanced my reading experience.  Jeth's inner turmoil is even greater in this book, which makes sense because his choices are more heartbreaking, as well.  The mystery surrounding his mother, Cora's mysterious powers, and his quest to save his family all weighs on him.  Not everyone makes it out of this book alive, sadly, but I really loved the ending.  It was bittersweet and fit well with the tone of the rest of the story.  If you are looking for a good sci-fi duology, Avalon and Polaris deliver something for everyone, and I enjoyed reading them.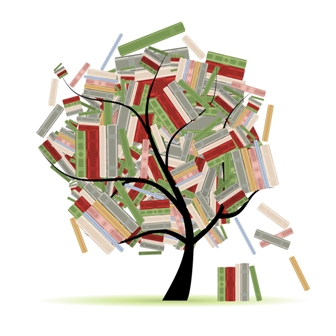 Related Posts