Murder And Moonshine: A Mystery
Author:
Carol Miller
Category:
Mystery
Publisher:
Minotaur Books
Release Date:
12-17-13
All small towns have secrets—and plenty of them—as every small town waitress knows. Daisy is no different. A young, recently-separated waitress at H&P's Diner in sleepy southwestern Virginia, she hears more than her fair share of neighborhood gossip while serving plates of hash and peach cobbler. But when a reclusive old man, Dickerson, shows up at the diner one day, only to drop dead a few minutes later, Daisy quickly learns that some secrets are more dangerous to keep than others—especially when there's money and moonshine involved. Daisy finds herself caught between whiskey and guns; a handsome ATF agent and a moonshine-brewing sweet talker; and a painful past and a dangerous present. Not sure any longer who she can trust, Daisy must turn sleuth while also protecting her sick mother and keeping a handle on Aunt Emily, her goading, trigger-happy landlord. There's trouble brewing in her small town, and before it passes, many secrets will come to light. –
Goodreads
I am not a big mystery reader, but there was something about the jacket copy of this book that caught my eye.  It starts with a death in a small town diner and the reasons slowly open up to turn into something much more sinister than I expected.  Intertwined with the murder is Daisey's  tragic past and when the ATF agent comes to town, the reader learns just how deep the resentment of this federal agency runs in this small community.  That tension created a very subtle, but satisfying, romantic subplot that was good but didn't overwhelm the story.  Daisy is a small town girl, who is smart and quick witted, and as the mystery unwinds, she is on the front lines determined to figure out what is going on.
One of the things that really made this story were all of the small town characters in it.  There was the gun wielding Aunt Emily, the moonshine brewing brothers, and the diner owner who seemed to run the place.  There is something about small towns that really lend themselves well to mysteries, and this is what worked in Murder And Moonshine.  I thought this book was a lot of fun and if I get to read more about these characters I will most likely be reading the next book in the series.
Find Carol Miller Online:
Website
Twitter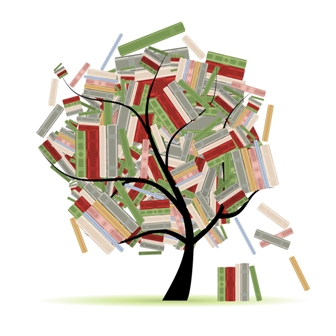 Related Posts