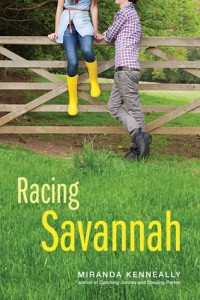 Racing Savannah
(Hundred Oaks #4)
Author:
Miranda Kenneally
Category:
Young Adult
Publisher:
Sourcebooks
Release Date:
12-3-13
They're from two different worlds. He lives in the estate house, and she spends most of her time in the stables helping her father train horses. In fact, Savannah has always been much more comfortable around horses than boys. Especially boys like Jack Goodwin—cocky, popular and completely out of her league. She knows the rules: no mixing between the staff and the Goodwin family. But Jack has no such boundaries. With her dream of becoming a horse jockey, Savannah isn't exactly one to follow the rules either. She's not going to let someone tell her a girl isn't tough enough to race. Sure, it's dangerous. Then again, so is dating Jack.  –
Goodreads
I was eager to go back to Hundred Oaks because I have grown to really care about all of Miranda Kenneally's characters and Racing Savannah was not exception.  Savannah is smart and resourceful.  She is determined to live a life around horses and I admired her single-mindedness in going after her goals.  However, her life is not without challenges, not the least of which is her dad's soon to be wife who is pregnant and their extreme lack of money.  They are a family that lives on the edge financially and depends on the employer provided housing to get by.  Horse farming and racing was a world that I really knew nothing about.  The author clearly did her research and I almost went out and signed up for riding lessons after I finished the book!  Hundred Oaks is a series that has featured a lot of economic diversity, which I have always appreciated, and here we have two extremes of 'haves' and 'have nots'.  The idea that class and money come with obligations was a big part of who Jack was, and obligations and worries beyond their years was something that Savannah and Jack had in common, even if they were for different reasons.  Jack worries about taking over the family business, while Savannah worries about whether she can help her father pay off his debts. Oh, and if you're wondering whether you will get to check in on any of your other favorite characters, the answer is yes!  For those of you that have read the other books, there is a wedding that fans will absolutely love in this installment!
What was interesting about this story, for me, was that in all circumstances,  Savannah was the strong one.  Savannah was sure of what she wanted in life and in romance.  Jack, on the other hand, was not sure.  He wasn't sure if he could defy his parents and he wasn't sure if he could actually run the farm.  It made him a more challenging character to accept and even like, sometimes, but I appreciated it because I think too often we see this trope the other way around.  I often see the girl of privilege liking the boy from "the wrong side of the tracks" and for whatever reason, it's easier for people to swallow than the boy being the one who must overcome his family's feelings about dating an employee.  I thought it was realistic, and while it ultimately had the romantic ending I was looking for, it still showed that even people who don't always behave the way you want them to can still be likable characters, in the end.  Racing Savannah is a wonderful addition to a series that I will recommend forever.  I loved it and I'm already looking forward to the next one.
I received this galley in exchange for my honest review.
Find Miranda Kenneally online:
Website
Twitter
Facebook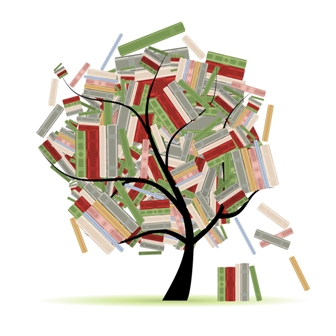 Related Posts