I received this galley in consideration for an honest review.
These Vicious Masks by Tarun Shanker, Kelly Zekas
Series: These Vicious Masks #1
Published by Macmillan on February 9, 2016
Genres: Young Adult, Paranormal
Goodreads


England, 1882. Evelyn is bored with society and its expectations. So when her beloved sister, Rose, mysteriously vanishes, she ignores her parents and travels to London to find her, accompanied by the dashing Mr. Kent. But they're not the only ones looking for Rose. The reclusive, young gentleman Sebastian Braddock is also searching for her, claiming that both sisters have special healing powers. Evelyn is convinced that Sebastian must be mad, until she discovers that his strange tales of extraordinary people are true—and that her sister is in graver danger than she feared.
These Vicious Masks had me at its historical setting with a hearty dose of the supernatural.  I liked the sister dynamic, which was very strong, and was the impetus for the entire story.  Evelyn is not a fan of being married off to someone she doesn't know, but her parents are motivated to find her and her sister a good match.  It was interesting that part of the plot was motivated by Evelyn's refusal to bow to social pressure and her desire for a life of her own.  I can't say that the world building was outstanding.  It was ok, but some aspects were short on detail and description.  The pace was very fast, but the story suffered a bit for it.  I didn't really feel as if I got to know Evelyn or Rose, which means I had to rely on a lot of telling.  There were several plot points that were just a tad too convenient and took some of the suspense out of the story.  Mr. Kent's character in articular, seemed to be the focus of the convenient plot points, but really just seemed a bit two dimensional.
It wasn't as if this book was not enjoyable, it was.  There is an excellent villain who has a power that seems virtually unstoppable, and I really liked the premise that there are people who have varied powers.  I have always been a fan of the idea of parceling out the super powers rather than giving them all to one person.  It opens the story up to more characters and forces interaction and some interesting partnerships.  I also enjoyed Mr. Braddock, whose powers are tragic and therefore appealing to me.  Although these powers seem to be a vehicle for an ill-advised love triangle, I still thought his character had enough balance of romance and tragedy to make him very intriguing.  These Vicious Masks was a fun book.  It definitely has some weaknesses, but if you are looking for a fun historical paranormal read, this would be one to check out.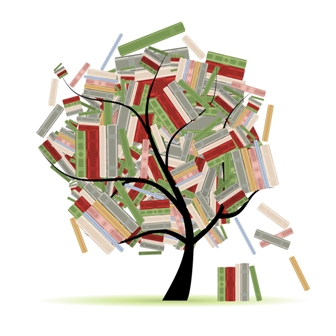 Related Posts