Eleanor and Park
Author:
Rainbow Rowell
Category:
Young Adult
Format:
eGalley
Publisher:
St. Martin's Press
Release Date:
2-26-13
Set over the course of one school year in 1986, ELEANOR AND PARK is the story of two star-crossed misfits – smart enough to know that first love almost never lasts, but brave and desperate enough to try. When Eleanor meets Park, you'll remember your own first love – and just how hard it pulled you under. – Goodreads
There were so many things I loved about this book.  I loved the dual perspectives that connected me to both Eleanor and Park.  I loved the way they slowly got to know each other.  I loved that it was set in 1986, a time when you had to worry about having enough batteries to run your tape player (oh, how I remember asking my parents for batteries).  I loved its Midwestern setting and the way that everyone addressed things, like race, in a much more straightforward way.  It was not always politically correct, but I felt it lent an authentic feel to everyone's voices.  (At the risk of sounding old, that's how it was back then.)  However, my love for this story goes way beyond nostalgia.  Both Eleanor and Park are outsiders in their own ways.  Eleanor doesn't look or dress the right way.  Her family is poor, she wears clothes from Goodwill and she spends most of her time trying not to stand out, which never seems to work.  Park is biracial in a time and place where it was unusual and has to find a way to answer the ridiculous comments that his classmates throw at him on a regular basis.  Despite not really wanting to interact, these two come together through music, comics and small, increasingly romantic gestures until it turns into a wonderful love story and so much more.
Within their relationship, there is the story of Eleanor's situation at home, which is not good.  You see exactly why she doesn't want to get close to anyone or tell anyone what her home life is really like.  In truth, she doesn't think that anyone really wants to get involved.  This whole aspect of the story was handled in a way that was without cliche or platitude.  It was so hard to read about Eleanor's life, sometimes, and I think that's when I realized how invested I was in this story.  I wanted to climb into the book and save her.  Park and his family slowly open up to her and show her that people care if you give them the opportunity.  Park shows her that she is worthy of love.  I loved the way the end of the book came about because it really demonstrated the depth of Park's desire to make sure Eleanor was ok. The last line of the book made me smile and I even got a little misty eyed because it was so perfect.  Eleanor and Park would be an excellent book club choice for teens or adults.  There  was something so true about this story that it really transcends the idea of a reading age group, in my opinion.  Make sure you get a copy as soon as possible!
I received this galley in exchange for my honest review.
Find Rainbow Rowell online:
Website
Twitter
Facebook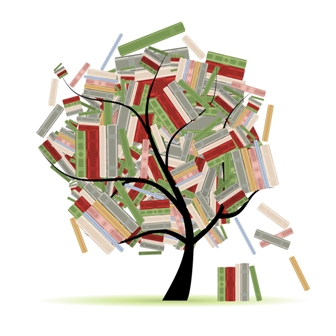 Related Posts