Days of Blood and Starlight
Author:
Laini Taylor
Narrator:
Khristine Hvam
Performance:
Excellent
Publisher:
Hachette Audio
Available Now
Art student and monster's apprentice Karou finally has the answers she has always sought. She knows who she is—and what she is. But with this knowledge comes another truth she would give anything to undo: She loved the enemy and he betrayed her, and a world suffered for it. In this stunning sequel to the highly acclaimed Daughter of Smoke & Bone, Karou must decide how far she'll go to avenge her people. Filled with heartbreak and beauty, secrets and impossible choices, Days of Blood & Starlight finds Karou and Akiva on opposing sides as an age-old war stirs back to life. While Karou and her allies build a monstrous army in a land of dust and starlight, Akiva wages a different sort of battle: a battle for redemption. For hope. But can any hope be salvaged from the ashes of their broken dream?
Days of Blood and Starlight lives up to its name because, above all, it is a story of war.  There is a lot of bloodshed  in this book and Laini Taylor's beautiful writing does much to illustrate every death and every harsh reality.  The book is told in alternating viewpoints between Karou, Akiva and many other characters.  In fact, we meet a lot of new angels and chimera in book two and I really felt that all of those viewpoints brought so much more depth to the story.  I think a few of my favorites were Zuzana and Mik and Akiva's sister, Liraz, who turned out to be so much more than I thought she would be.  You should definitely expect twists and turns and be prepared to have your heart broken as everyone is stripped down to their rawest emotional forms in this book.  It was amazing to me, and a true testament of Taylor's writing, that in such a violent book there could be so many profoundly touching and tender moments.  Akiva and Karou spend most of this book apart from each other, but only in a physical sense, because their connection is still strong.  Even as Karou deals with her sense of betrayal and Akiva grieves, it is impossible to believe that they are completely broken.  The ending was satisfying with a large dose of cliffhanger and I cannot wait for the third book so that I can go back into the world that has so captured my imagination.
This audiobook was narrated by Khristine Hvam, who also narrated book one.  She does a phenomenal job of bringing the characters to life.  Each voice and inflection really put you in the middle of the story.  She is  a popular narrator, so I knew it was going to be good, but I was not prepared for how good it was.  I highly recommend listening to this book for the brilliant narration and the obvious understanding of the characters and the story.
Find out more information about this feature and my ratings here.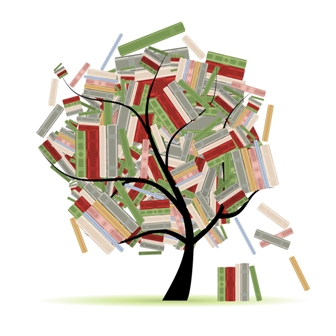 Related Posts