I received this galley in consideration for an honest review.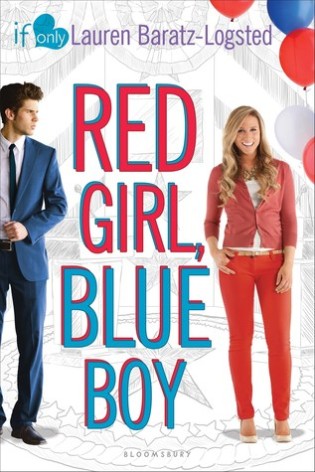 Red Girl, Blue Boy by Lauren Baratz-Logsted
Series: If Only #5
on October 20, 2015
Genres: Young Adult
Goodreads


Sixteen-year-old Katie and Drew really shouldn't get along. After all, her father is the Republican nominee for President of the United States while his mother is at the top of the Democratic ticket. But when Katie and Drew are thrown together in a joint interview on a morning talk show, they can't ignore the chemistry between them. With an entire nation tuned into and taking sides in your parents' fight, and the knowledge that—ultimately—someone has to lose, how can you fall in love with the one person you're supposed to hate?
Red Girl, Blue Boy is a rom-com style story set during the 2016 presidential elections.  The two love interests on the opposite side of the isle story has been done before, but I don't think I've ever seen it in a YA setting, so I think that's what grabbed my interest. While Katie has thrown herself headfirst into the political life at the expense of having any sort of life for herself, Drew seems to be in denial about the fact that his mother is n the national stage.  Katie's character was a bit hard to relate to because she is so solely focused on one thing.  I had a hard time believing some aspects of her character (not knowing hat a landline phone is, for instance) but I think it served to contrast to Drew.  Drew's resistance and resentful attitude toward the election shows the other side of the coin, so to speak.  As they become friends, and then more, you see that although they have very different approaches to life (and politics) there is no one else who understands what it is like to be in their position.
Both characters had distinctive voices  helped set the world of the book and I liked the alternating points of view in the story.  Toward the end, when family drama threatens the campaigns, it was great to get to see both Katie and Evan's thoughts.  If you are expecting hard hitting examinations of gender in politics or the most pressing issues today, this is 't the book for you.  However, some of the gender issues are addressed lightly (how could it not with one of the candidates being female) but it definitely did not go any further than a light touching upon the subject, and that's fine.  As I said before, it's a romantic comedy and it follow the rom-com rhythm, with all of the love, heartbreak and eventual reconciliation in between.  I did enjoy the ending, though, and I'm glad it ended the way it did.  Red Girl, Blue Boy is perfect for you if you are looking for a light romantic comedy with a fun view of the national political stage.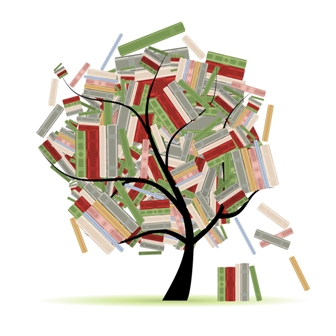 Related Posts