I received this galley in consideration for an honest review.
When by Victoria Laurie
Published by Disney-Hyperion on January 13, 2015
Genres: Young Adult, Paranormal
Goodreads


Maddie Fynn is a shy high school junior, cursed with an eerie intuitive ability: she sees a series of unique digits hovering above the foreheads of each person she encounters. Her earliest memories are marked by these numbers, but it takes her father's premature death for Maddie and her family to realize that these mysterious digits are actually death dates, and just like birthdays, everyone has one. Forced by her alcoholic mother to use her ability to make extra money, Maddie identifies the quickly approaching death date of one client's young son, but because her ability only allows her to see the when and not the how, she's unable to offer any more insight. When the boy goes missing on that exact date, law enforcement turns to Maddie. Soon, Maddie is entangled in a homicide investigation, and more young people disappear and are later found murdered. A suspect for the investigation, a target for the murderer, and attracting the attentions of a mysterious young admirer who may be connected to it all, Maddie's whole existence is about to be turned upside down. Can she right things before it's too late
Maddie Flynn can see when you are going to die.  Not how, mind you, only when. As with any gift, the burden of it can almost be too much to bear sometimes. It is this way with Maddie as her clients either don't believe her or become angry with her, but the money she earns by doing the readings is the only thing keeping her and her mom above water.  Maddie's forced caution because of her gift, and struggle to keep her mother's alcoholism hidden, makes her appear pretty closed off to most people.  That is a perfect set-up for the murder accusations that make up the heart of the mystery in this book.  As Maddie describes her day, she also tells the reader the death dates of everyone she comes across.  I found myself fascinated by this and it gave me some insight into the numbers that must constantly go through Maddie's head.  Victoria Laurie is best known for her cozy mysteries, and her skill for mystery writing shows because I found myself trying to fit clues together to solve the murder before the killer was revealed. I found that aspect of the book to be very engrossing.
Unfortunately, despite the well structured mystery, something about the voice of each character just fell a bit flat for me.  Besides the mystery there was a lot going on in Maddie's life, and the subplots involving her mom, her possible romance with a mysterious boy, and her father's death seemed to be crammed into a book that would have been better served with more simplicity of plot.  I think the desire in YA is to have some sort of personal family crisis in addition to everything else and sometimes it works, but in this case I think it detracted from the core mystery, which, as I said before, I really enjoyed.  Because all of these different threads needed to be pulled together in the end, the resolution seemed a little too perfect, but I realize that's my personal preference for darker endings.  Overall, I did enjoy When.  It was a pretty quick read and the mystery that Maddy and her best friend are pulled into was well paced and kept me guessing.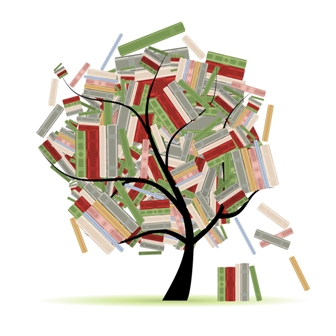 Related Posts