Half Bad
Author:
Sally Green
Category:
Young Adult
Publisher:
Viking
Release Date:
3-4-14
In modern-day England, witches live alongside humans: White witches, who are good; Black witches, who are evil; and fifteen-year-old Nathan, who is both. Nathan's father is the world's most powerful and cruel Black witch, and his mother is dead. He is hunted from all sides. Trapped in a cage, beaten and handcuffed, Nathan must escape before his sixteenth birthday, at which point he will receive three gifts from his father and come into his own as a witch—or else he will die. But how can Nathan find his father when his every action is tracked, when there is no one safe to trust—not even family, not even the girl he loves? –
Goodreads
This book contains scenes that might be triggering to survivors of physical abuse.
With a lot of hype following this title around, I was really excited for a chance to read it, and for me, it did not disappoint.  The voice in Half Bad was unusual.  It starts in a very detached 2nd person, present tense and then moves to first person as Nathan tells his story.  It worked for me because it really ave e the idea that, when the book begins, Nathan is a prisoner that's basically being treated like an animal; he lives and sleeps in a cage with a collar and hand cuffs.  He is treated as if he is evil and worthless.  As we hear about his life and the strange world that exists in the middle of modern life, but very separate, the pieces of the story come together and you get the full picture of how much the black witch and white witch divide has impacted his life.  I found the choppy narrative and stark writing fit the story, and it really worked for me.
Nathan is a difficult character to get to like, at times.  I certainly felt sorry for him.  I felt such sympathy for  child that knows he is different and doesn't entirely grasp why.  When realization comes and he learns the truth, he grapples with the idea that he might not be able to resist the evil that everyone assumes is in him.  As his journey takes him on his quest to find answers, we get to see may sides of him, not all of which were pleasant. His quest for his father becomes an obsession as he searches to feel connected to someone in a way he never felt he could with his half siblings.  The pace was a little more leisurely that I think I'm used to with many YA novels, but, to me, it was necessary to help me get to know Nathan.  I will say the the jacket copy makes a bigger deal of the romance than I think was actually in the book, which has disappointed some people.  The romance was there, but it was not the crux of the story.  I get the feeling it will be in subsequent books, but for now, I think the love interest served as a symbol of everything Nathan wanted to be a part of, like being accepted, but was never able to achieve.  It is an unusual book, so it might not work for every reader, but I have to say it was unlike anything I've ever read before.   I was completely entranced by Half Bad from beginning to end and am eager to find out what happens next.
I received this ARC in exchange for my honest review.
Find Sally Green online:
Website
Twitter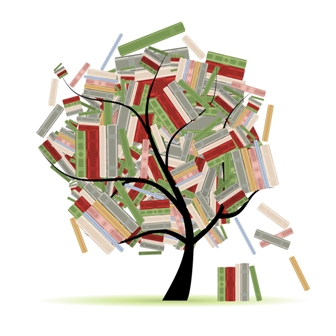 Related Posts