Perfect Lies
(Mind Games #2)
Author:
Kiersten White
Category:
Young Adult
Publisher:
Harper Teen
Release Date:
2-18-14
The sisters have been manipulated and controlled by the Keane Foundation for years, trapped in a never ending battle for survival. Now they have found allies who can help them truly escape. After faking her own death, Annie has joined a group that is plotting to destroy the Foundation. And Fia is working with James Keane to bring his father down from the inside. But Annie's visions of the future can't show her who to trust in the present. And though James is Fia's first love, Fia knows he's hiding something. The sisters can rely only on each other – but that may not be enough to save them. – Goodreads
I was very excited to see that there was a sequel to Mind Games, which was one of my favorite books last year.  As with book one, Perfect Lies is told in two points of view, but now the sisters are largely separated.  I loved this because I felt like it was good to get to know Annie outside of Fia's formidable presence, and vice versa.  I didn't feel as attached to Annie in Mind Games, but in this book, I really felt like I got to know her better.   While her blindness might seem like an insurmountable disadvantage in her particular situation, she was not helpless, and I loved the was she did not sit idly by, waiting for something to happen.  Fia, on the other hand, held back a little bit while waiting to execute her plan.  It was a little bit of a role reversal, but I liked it.  James is a part of the story again, of course, but I still held back in trusting him.  That feeling is something that Fia must wrestle with, as well, and where his loyalties rest becomes a very big part of the story.  The timeline was a sort of count down to one big event, with the points of view switching back and forth between Annie and Fia, which really kept the story flowing nicely.
Fia remains a bit broken in Perfect Lies, but she is also driven by the need to protect Annie and that single minded focus blinds her to some pretty big red flags.  However, those red flags provided some great plot twists and so I can't complain about them too much.  There were a few new characters that I really enjoyed meeting, including a new reader that I think should have a book of her own!  Perfect lies was a very quick read, but it still managed to tell a thrilling and action packed story without feeling like something was missing.   I think this duology has a great crossover appeal and I often have success recommending these books to both teens and adults.  The face paced writing and plot twists makes it a story that you won't want to put down.
I received this galley in exchange for my honest review.
Find Kiersten White online:
Website
Twitter
Facebook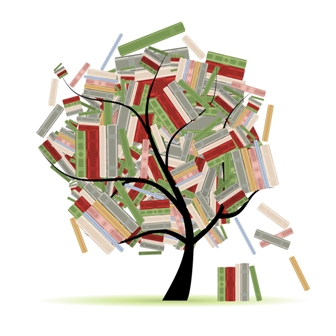 Related Posts