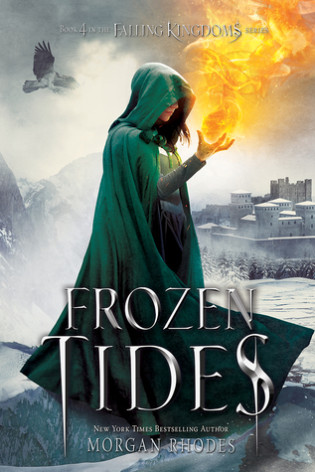 Frozen Tides by Morgan Rhodes
Narrator: Fred Berman
Series: Falling Kingdoms #4
Published by Penguin on December 15, 2016
Genres: Young Adult, Fantasy
Goodreads


Rebels, royals, and monsters wage war over the Mytican throne in the shocking fourth book of the Falling Kingdoms series, from New York Times bestselling author Morgan Rhodes.

CLEO: Reeling after a bloody showdown in Limeros ending with Amara's abduction of the water crystal, and a vacancy in the Mytican throne, Princess Cleo must cast aside her feelings and look toward her kingdom with the eyes of a Queen.

MAGNUS: With the kingdom in chaos, Princess Lucia still missing and quite possibly in danger, and a shocking realization about Cleo, the steely prince is once again torn between love and duty, leaving him wondering whether he's strong enough to rule his people.

LUCIA: The young sorcercess has had her vengeance after the cruel death of her first and only love. Heartbroken and unable to trust anyone, she allies with the awoken Fire god, who also seeks revenge.

JONAS: After escaping death by the skin of his teeth, the defeated rebel—along with a mysterious stranger–leader reunites with Princess Cleo, only to find himself a mere pawn in a dangerous hunt for the elusive Kindred.

KING GAIUS: Abandoned by Melenia and betrayed by his own children, Gaius flees Mytica and sails to Kraeshia, where he attempts to ally with the famously brutal emperor across the Silver Sea.
I want to avoid spoilers, of course, so forgive my vague review.  Frozen Tides is the aftermath of the chos that had been building in the first three books.  Lucia knows the truth about  who she is and has had her world shattered by betrayal and death, so her answer is to plow through each kingdom with a pissed off fire God on a revenge quest.  You can imagine how that works out.  I can't really hate Lucia, though, because out of all the characters, she has had to deal with the most change, and probably has the most weight on her shoulders.  I have been fascinated by Magnus and Cleo's non-relationship since book one and there is some more depth added in this book, which I loved.  People I thought might be evil, turned out to be not so bad and those I thought might not be so bad, turned out to be psychopaths.  Needless to say, I think this forth installment had more twists than the previous three books, combined.  I have said many times that I was a reluctant to ever get too into fantasy.  It seems that every time you get attached to a character, no matter the author, it's Red Wedding time.  I can't say that this series is any exception, but it's such a good story and it's told in a way that brings in multiple points of view without making it seem too crowded. I genuinely cared about what happened to every main character, even the ones I hated. The world just keeps getting richer and more layered with each book, and now I am completely addicted.
This is one of my favorite series on audio, and that is thanks to the excellent narration by Fred Berman.  Each kingdom has a distinctive accent, which really gives you a sense of who is talking, even if the text doesn't explicitly identify them.  He has a very clear rhythm for each person and it feels like hearing old friends again, each time I listen to one of these books.  Since he has narrated all of the books in this series, it feels like you are jumping right back into the world.  I truly hope he will be the narrator for the next two books, as well.  I love this series, but I especially recommend it on audio.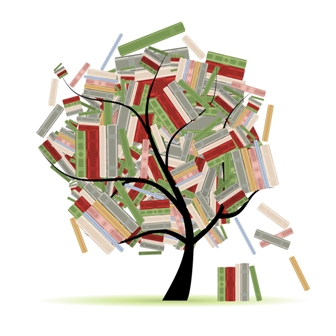 Related Posts