The Fiery Trial by Cassandra Clare, Maureen Johnson
Narrator: Sam Heughan
Series: Tales from the Shadowhunter Academy #8
Published by Simon & Schuster on September 22, 2016
Genres: Young Adult, Fantasy
Goodreads

Simon and Clary reunite as they witness a Parabatai ceremony…and discuss their own plans to be bonded. One of ten adventures in Tales from the Shadowhunter Academy.

Simon and Clary act as witnesses to the parabatai ceremony of Emma Carstairs and Julian Blackthorn…and discuss their own parabatai plans in this precursor to The Dark Artifices.

This standalone e-only short story follows the adventures of Simon Lewis, star of the #1 New York Times bestselling series, The Mortal Instruments, as he trains to become a Shadowhunter. Tales from the Shadowhunter Academy features characters from Cassandra Clare's Mortal Instruments, Infernal Devices, and the upcoming Dark Artifices and Last Hours series. The Fiery Trial is written by Cassandra Clare and Maureen Johnson.
As a set-up for The Dark Artifices series, the Tales from the Shadowhunter Academy work well. In The Fiery Trial, we see Emma and Julian, who will be main character in the aforementioned series.  However, I would say that this is really a Simon and Clary story (yay!) and I was glad to get a little more information about Simon.  His partial loss of memory after being returned to a state of living and breathing was a bittersweet moment as The Mortal Instruments series came to a close.  I felt as if this gave some must needed closure for Simon and provided some information about Simon's life at the academy and about Clary's life, as well.  I don't want to give away too many details, so I will just say that there were a lot of great tidbits that will make you want to read Lady Midnight immediately, if you haven't already.  It also answers the question about whether Clary and Simon will be, or even can be, parabatai.  Overall, I enjoyed this short story as an enhancement of the larger series.
I am not much for the add-on short stories that every series seems to have now.  I admit that I picked this up because I was mostly curious about Sam Heughan's narrating abilities.  Logic would dictate that any formally trained actor would be very good at this, but having never heard him in any voice other than Jamie Fraser's, I wanted to see (hear) for myself.  I was particularly curious about his American accent, which was really quite good, if you are wondering.  He also stayed away my other pet peeves, such as over-dramatic narration, lack of voice differentiation among characters, and the high-pitched "girl voice" for female characters.  Sam Heughan avoided all of those things and did an excellent job of reading Simon's voice.  If you have spent any time here you know that my love for Simon Lewis knows no limits, so I was very pleased that his voice was brought to life so ably.  You needn't read the other short stories to read this one, so don't worry about that.  It was a great story and well narrated.  What more could you want?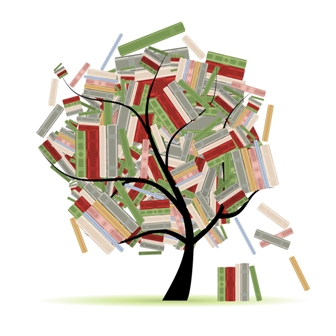 Related Posts