Clockwork Princess by Cassandra Clare
Series: The Infernal Devices #3
Published by Simon & Schuster on September 5, 2013
Genres: Young Adult, Paranormal, Historical Fiction, Steampunk
Goodreads


A net of shadows begins to tighten around the Shadowhunters of the London Institute. Mortmain plans to use his Infernal Devices, an army of pitiless automatons, to destroy the Shadowhunters. He needs only one last item to complete his plan: he needs Tessa Gray. Charlotte Branwell, head of the London Institute, is desperate to find Mortmain before he strikes. But when Mortmain abducts Tessa, the boys who lay equal claim to her heart, Jem and Will, will do anything to save her. For though Tessa and Jem are now engaged, Will is as much in love with her as ever. As those who love Tessa rally to rescue her from Mortmain's clutches, Tessa realizes that the only person who can save her is herself. But can a single girl, even one who can command the power of angels, face down an entire army? Danger and betrayal, secrets and enchantment, and the tangled threads of love and loss intertwine as the Shadowhunters are pushed to the very brink of destruction in the breathtaking conclusion to the Infernal Devices trilogy.
"They plunged down the cobblestone street together, Will crouched down low on Balios, the wind tearing through his hair and drying the wetness on his face – whether it was blood or tears, he didn't know." – Ch. 18
I was so afraid to start reading this book.  Truth be told, The Infernal Devices is my favorite of the two series, although I still hold a lot of love for The Mortal Instruments.  Something about the Victorian setting or Tessa, who I can relate to more than Clary, grabbed me from the first word.  The first thing you should know is that you will have many, many questions answered in this book.  Some of those questions carry over to TMI and then some bounce back again and won't be entirely answered until City of Heavenly Fire is released.  (Those questions aren't integral to the story, so you can still read one series without having to read the other.)  There was intense action and suspense, and I was so pleased at how much the women in this book stepped up and fought, both physically and emotionally.  There were so many difficult situations and decisions that I'm not exactly sure how it all fit in to one final book, but it did, and brilliantly so.  There were some incredibly touching scenes involving Magnus, who I felt we got to know a lot better in this book.  I loved the romances of some the side characters combined with the dry sense of humor that has defined this series.  I laughed out loud just as many times as I reached for the tissue.
There will be some that won't be happy with the ending, of course.  The epilogue, which Clare already revealed pre-publication begins in 2008, seems to take place after the events of City of Heavenly Fire are resolved.  I found that interesting since, of course, that book won't be released until 2014.  The way the two series puzzle piece together is fascinating and it's almost as if we got an ending to both series, but without really knowing what happens.  It was very cleverly done.  Am I happy with the ending?  Yes, I am.  So many questions were answered and I felt that, as a reader, I got to see everyone's ending, for better or for worse. There were certainly parts that were profoundly sad, but I found it to be more of a deeply poignant sadness rather than a 'WHY, GOD, WHY??' type of sadness, if that makes sense.  In any event, I am sad to say goodbye to the London Institute and I didn't realize how attached I had become to everyone until I read the very last page.
Ave atque vale.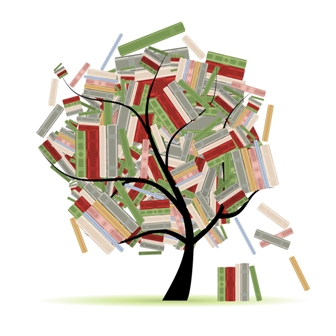 Related Posts