I received this galley in consideration for an honest review.
The Winner's Kiss by Marie Rutkoski
Series: The Winner's Trilogy #3
Published by Macmillan on March 29, 2016
Genres: Young Adult, Fantasy
Goodreads


War has begun. Arin is in the thick of it with untrustworthy new allies and the empire as his enemy. Though he has convinced himself that he no longer loves Kestrel, Arin hasn't forgotten her, or how she became exactly the kind of person he has always despised. She cared more for the empire than she did for the lives of innocent people—and certainly more than she did for him.

At least, that's what he thinks.

In the frozen north, Kestrel is a prisoner in a brutal work camp. As she searches desperately for a way to escape, she wishes Arin could know what she sacrificed for him. She wishes she could make the empire pay for what they've done to her.

But no one gets what they want just by wishing.

As the war intensifies, both Kestrel and Arin discover that the world is changing. The East is pitted against the West, and they are caught in between. With so much to lose, can anybody really win?
I was both eager and fearful when I started this book.  Each installment of this series was the best kind of painful and, especially in the last book, I knew that any happiness in the end would be bittersweet and hard-won.  The end of book two was pretty grim and I was first and foremost wondering how, or even if, Arin and Kestrel would reconnect.  The degree of misunderstanding and lies between them seemed insurmountable.  Kestrel's desire to protect Arin, no matter how ill-advised, was her way of showing she loved him, but it had disastrous consequences.  As they slowly and painfully made their way back to each other, Kestrel also had to come to terms with her choices.  Her relationship with her father plays a huge role in her motivations and I really enjoyed seeing that conflict come to a tipping point, much more so than in the other books.  It seems that so much had happened since book one, but those friends and family, for both Arin and Kestrel, still counted as important influences in their decisions.  War and strategy, as always, plays a huge role in this book.  Arin and Kestrel ad desperate to end the conflict, but they are also determined to win.  When they finally narrow in on a singular goal, there is almost nothing that can stop them, although plenty of people and circumstances try.  The result is a showcase of their utter stubbornness and determination not to accept anything less than a victory.
I know that most people reading this series are interested in the romance, and there is so much to love (and cry about) in their star-crossed relationship.  The wonderful tension that has invaded every part of this series is still there.  After book two, I began to wonder what would become of them.  Their feelings are strong, but there has been a lot of death and many, many lies between them.    Let me tell you that The Winner's Kiss is the most romantic of the three, and that is really saying something.  Most importantly, Arin and Kestrel do not compromise who they are for their romance.  They grow, yes, but the qualities that make them characters that I loved, remain whole, whether they are together or apart.  To me, that was one of the most appealing parts of this particular story.  No one is looking to be changed, and that creates a relationship dynamic that feel very genuine, complete with mistakes and flaws. Don't get me wrong, you'll want to slap some sense into to both of them, many times, but I love their relationship and this book only solidified that feeling. The Winner's Kiss lived up to all of my expectations, and then some.  It was a well-crafted and beautifully written conclusion to one of my favorite series.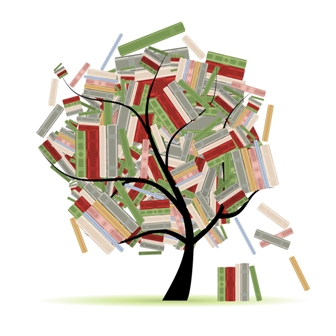 Related Posts