I received this galley in consideration for an honest review.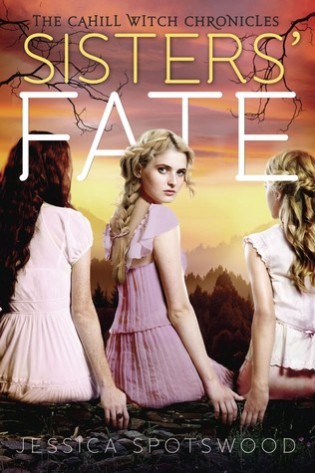 Sisters' Fate by Jessica Spotswood
Series: The Cahill Witch Chronicles #3
Published by Penguin on August 14, 2014
Genres: Young Adult, Paranormal
Goodreads


A fever ravages New London, but with the Brotherhood sending suspected witches straight to the gallows, the Sisters are powerless against the disease. They can't help without revealing their powers—as Cate learns when a potent display of magic turns her into the most wanted witch in all of New England. To make matters worse, Cate has been erased from the memory of her beloved Finn. While she's torn between protecting him from further attacks and encouraging him to fall for her all over again, she's certain she can never forgive Maura's betrayal. And now that Tess's visions have taken a deadly turn, the prophecy that one Cahill sister will murder another looms ever closer to its fulfillment.
I was so anxious to get my hands on this book because not only was the ending of book two almost too painful to bear, but I knew that the journey to the end of this series woudl be full of nail-biting, edge-of-your-seat story telling.  I was right.  Sisters' Fate is the conclusion to a series that is on my forever recommend list.  Not only is the world unique and well constructed, but the story of three sisters hiding who they are and still trying to navigate already complicated familial relationships, is one that has riveted me from the beginning.  Cate is now in New London and trying to reconstruct a future set astray by a terrible betrayal by Maura.  The evolution of the three sisters, but particularly Maura and Cate, was gripping and emotional.  I'm not sure I will ever be a good enough person to forgive Maura, but she is not the two dimensional villain you might expect.  She is given the opportunity  to redeem herself and that particular story line will certainly tug at at the hearts of every reader.
There is, of course, the matter of Finn, and while I admit that this relationship was the one I was drawn to the most, the author does a great job of giving all of the characters enough page time to complete their stories and didn't let any one person hijack the book.  I think that's something that makes this series so good.  It is well told and well rounded; it is romantic without being taken over by romance and it is thrilling without become just a vehicle for plot twists.  That being said, there are some pretty good plot twists and romance.   The battle that the witches fight is not without loss and there are some truly sad scenes in Sisters' Fate, but they only made me feel more invested in the book.   Of course, the tricky part of any series is the ending.  Sisters' Fate takes the pain and doesn't sweep it easily away, but the ending provides enough of a balm, leaving enough of the sting so that it's the ideal blend of bitter and sweet.  It was perfect, in my mind, and an ending that lived up to the quality of this amazing series.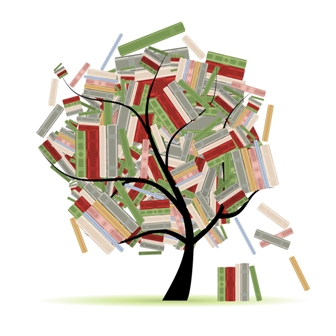 Related Posts