I received this galley in consideration for an honest review.
Through The Ever Night by Veronica Rossi
Series: Under The Never Sky #2
Published by Harper Collins on January 8, 2013
Genres: Post-Apocalyptic, Young Adult
Goodreads


It's been months since Aria last saw Perry. Months since Perry was named Blood Lord of the Tides, and Aria was charged with an impossible mission. Now, finally, they are about to be reunited. But their reunion is far from perfect. The Tides don't take kindly to Aria, a former Dweller. And with the worsening Aether storms threatening the tribe's precarious existence, Aria begins to fear that leaving Perry behind might be the only way to save them both. Threatened by false friends, hidden enemies, and powerful temptations, Aria and Perry wonder, Can their love survive through the ever night?
Through The Ever Night starts with the very romantic reunion of Perry and Aria, which sets the tone for a book that is filled with swoon.  However, you know that nothing can be easy for our lovebirds, and it isn't long before the reality of Perry's new role as Blood Lord starts to create tension between them.  To say that the Tides aren't happy to see Aria join them is an understatement, and the way that Veronica Rossi uses the people in the Tides to voice the inner fears of both Perry and Aria was brilliant.  It's as if the mean little thoughts that they both try to bury are given voice through the suspicious people that Perry leads.  While Perry must now worry about feeding his people and fending off attacks, Aria must decide if staying is the right thing to do. Talon is still being held captive and Aria is still looking for answers about her mom.  And what of Roar?  He was a likable character in Under he Never Sky, but if you don't fall in love with Roar in this book, there is no hope for you at all.  I think one of my favorite things about book two was the way that we learn more about him and how much I started to care about his happiness, as well.
I was trying to pin down exactly why I thought this book was even better than Under The Never Sky, and I think it was character growth.  The inventive world that Rossi creates is still fascinating, but the changes that everyone goes through really made me love this book.  Aria is tougher and more resourceful without losing who she is.  Perry is certainly more comfortable showing his feelings for Aria, but he also changes as he assumes the heavy burden of leadership.  It's a position that he is not really ready for and I appreciated the fact that he made some pretty big mistakes because I think it helped show how serious their situation was.  This installment is not without heartbreak and I was surprised at how many twists and turns the story took, some of which made me so sad.  There are so many heart-in-your-throat moments in this book that I started and finished it in one night because here was no way that I could put it down without knowing how it ended.  I think that fans of this series will be extremely pleased with book two and, like me, will be waiting anxiously for the conclusion to this fantastic series.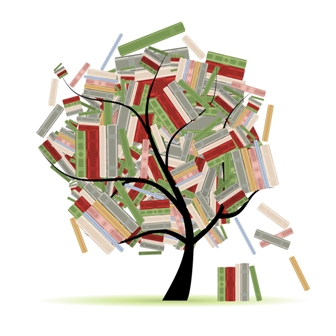 Related Posts