I received this galley in consideration for an honest review.
Unspoken by Sarah Rees Brennan
Series: The Lynburn Legacy #1
Published by Random House on September 11, 2012
Genres: Young Adult, Paranormal
Goodreads


Kami Glass loves someone she's never met . . . a boy she's talked to in her head ever since she was born. She wasn't silent about her imaginary friend during her childhood, and is thus a bit of an outsider in her sleepy English town of Sorry-in-the-Vale. Still, Kami hasn't suffered too much from not fitting in. She has a best friend, runs the school newspaper, and is only occasionally caught talking to herself. Her life is in order, just the way she likes it, despite the voice in her head. But all that changes when the Lynburns return. The Lynburn family has owned the spectacular and sinister manor that overlooks Sorry-in-the-Vale for centuries. The mysterious twin sisters who abandoned their ancestral home a generation ago are back, along with their teenage sons, Jared and Ash, one of whom is eerily familiar to Kami. Kami is not one to shy away from the unknown—in fact, she's determined to find answers for all the questions Sorry-in-the-Vale is suddenly posing. Who is responsible for the bloody deeds in the depths of the woods? What is her own mother hiding? And now that her imaginary friend has become a real boy, does she still love him? Does she hate him? Can she trust him?
There is nothing better than a smart, funny heroine who likes to solve mysteries and Unspoken delivers a story that has all that and much more.  From the start of the story, you know that there is definitely something not right about the Lynburns, but you don't know exactly what it is.  That mystery is slowly unveiled as Kami and her friends, including two members of the Lynburn family, try to figure it out.  Jared and Kami's connection was such a great part of the story, but I'll stop there because I don't want to give too many spoilers.  The small town with sinister secrets is not  a new plot device, but this story felt very fresh and 100% addictive.  As a few reviews have pointed out, Sarah Rees Brennan also puts a new spin on the Gothic novel.  Instead of making the poor relation a young woman, she gives that distinction to a male character.  I loved the twist on such an entrenched literary tradition because it brought something new and very appealing to a well traveled path.
This book was utterly delightful from beginning to end.  Kami is laugh-out-loud funny and her wit makes the book extremely enjoyable.  She is supported by a group of characters that complements the coziness and claustrophobia of small town life.  Her friends are each strong personalities in their own right and it really made me feel like I was part of the gang while I was reading it.  Although Kami has lived in Sorry-On-The-Vale her whole life, there are secrets at every corner and those secrets are at the core of this story.   While this book was very funny, it was also very spooky in parts which rounded out its awesomeness.  Fans of Sarah Rees Brennan will not be surprised at this book's brilliance and those that are new to her writing will want more.  The ending was a gut-wrenching cliffhanger and I'm still a little mad at the author for it, but mostly I just want book two NOW!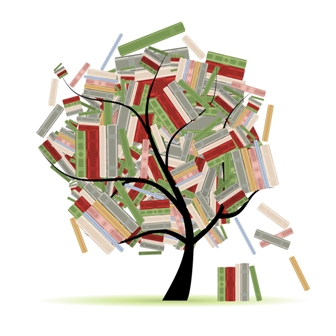 Related Posts