I received this galley in consideration for an honest review.
This book contains material that may be triggering for sensitive readers.
All The Rage by Courtney Summers
Published by St. Martin's Press on April 14, 2015
Genres: Young Adult
Goodreads


The sheriff's son, Kellan Turner, is not the golden boy everyone thinks he is, and Romy Grey knows that for a fact. Because no one wants to believe a girl from the wrong side of town, the truth about him has cost her everything—friends, family, and her community. Branded a liar and bullied relentlessly by a group of kids she used to hang out with, Romy's only refuge is the diner where she works outside of town. No one knows her name or her past there; she can finally be anonymous. But when a girl with ties to both Romy and Kellan goes missing after a party, and news of him assaulting another girl in a town close by gets out, Romy must decide whether she wants to fight or carry the burden of knowing more girls could get hurt if she doesn't speak up. Nobody believed her the first time—and they certainly won't now — but the cost of her silence might be more than she can bear.
All The Rage sets up its environment perfectly; a small town where money and power buys immunity, and if bad things happen, they happen to the people that bring it upon themselves.  This is the world that Romy lives in as a survivor who is not only dismissed, but vilified.  With stripped down, yet vivid writing, I felt as if I was watching the dismantling of a girl who was desperately trying to compartmentalize her life and make some effort to start over.  It was tough to read and because it deals with sexual assault, it may be triggering for some readers.  I was struck by how wholly we saw this teen girl's life.  Her view of herself, her feelings about her body's uses and functions, both internal and external, were open to the reader and that unflinching look made for a very intimate reading experience.  The story itself moved at a pace that engaged me, with Romy's struggles becoming involved with the disappearance of someone who used to be her friend.  The structure of the storytelling is somewhat disjunct, switching back and forth in time, but it fit with the overall feeling of the story.  It was a vehicle that worked, not only with revealing Romy's emotional truths, but with the mystery aspect, as well.
Romy is a character who is emotionally stripped to the bones and I found myself unable to stop reading, but wanting to look away, as well.  I think this is how a lot of people view sexual assault stories, both in fiction and on the news.  We want to look away and believe that people can't do this to each other, and we want to dissect the reasons and find a justification somewhere, and too often, that weight is borne by the victim instead of the perpetrator.  So, this book will make you angry and its plausibility will make you profoundly sad.  It may sound strange, but I was looking forward to the end because I know that nobody writes endings like Courtney Summers.  All The Rage was no exception.  It's an ending that gives you hope, but doesn't let you relax.  It forces you to keep thinking about Romy and her fight to be seen, and it turns your thoughts to all of the real life Romys who are fighting, too.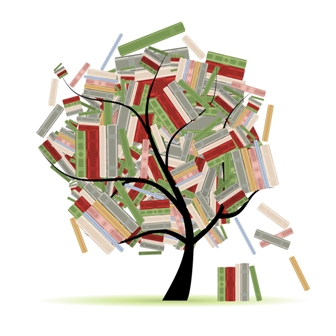 Related Posts