I received this galley in consideration for an honest review.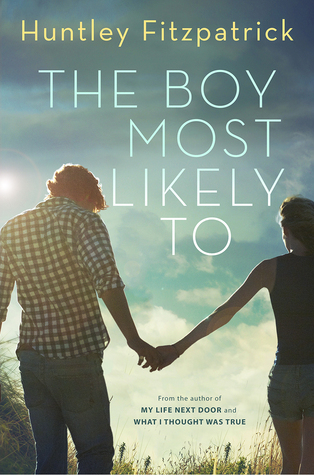 The Boy Most Likely To by Huntley Fitzpatrick
Published by Penguin on August 18, 2015
Genres: Young Adult
Goodreads


Surprises abound and sparks ignite in the highly anticipated, utterly romantic companion to My Life Next Door
Tim Mason was The Boy Most Likely To:
- find the liquor cabinet blindfolded
- need a liver transplant
- drive his car into a house
Alice Garrett was The Girl Most Likely To:
- well, not date her little brother's baggage-burdened best friend, for starters.
For Tim, it wouldn't be smart to fall for Alice. For Alice, nothing could be scarier than falling for Tim. But Tim has never been known for making the smart choice, and Alice is starting to wonder if the "smart" choice is always the right one. When these two crash into each other, they crash hard. Then the unexpected consequences of Tim's wild days come back to shock him. He finds himself in a situation that isn't all it appears to be, that he never could have predicted . . . but maybe should have.

And Alice is caught in the middle.
The thing is, everyone loves a redemption story.  Look at all of the Regency romances that feature a rogue who reforms.  The core of that trope is that the goodness was there all along, despite everyone's expectations, and so it is with Tim.  The weight of his family situation and his need for escape overwhelmed him, but he is slowly crawling toward something more than blurry memories and disappointed looks on the faces of those he cares about.  When something entirely unexpected happens, he is forced to see himself, and his life, in very different light.  There really is a lot about Tim's character worth exploring, which is why those of us who were fans of My Life Next Door have been begging for this book.  I wish I could go on and on but I wan to avoid spoilers. So, I'll just say that it never looks away from the long and painful road from addition recovery. The Boy Most Likely To doesn't show a magic turning point for Tim. He struggles every day and he asks himself tough questions every day, and I think that is one of the best parts of this story.  In the end, it takes a village to raise Tim, so to speak.  What I  loved about it was, while he may have accidentally stumbled into the orbit of  the Garrett family, he knew a good thing when he saw it, and he grabbed on to the emotional life preserver they were offering so that he could be there when he was the one being needed.  There is no shame in getting a hand-up, and I think realizing that was part of Tim's growing process, although it was clear that he didn't really want to need anyone.  His friendship with Jase, who is still one of my all-time favorite characters, was so lovely. I loved their talks, if for no other reason than to show how different they were, but how strong there friendship was, despite that.  (Also, it was amazing to be able to check in with Jase and Samantha.) Tim's relationship with Nan was something I wish had been explored more because I saw that as such an open wound in his life.
Alice was someone who I was hoping to know more about and I was thrilled when I read the jacket copy for this book.  She is the type of person who naturally takes charge, but there was a lot of inner conflict because I think she recognized that this was also a time in her life where she shouldn't have to take on so much.  Those conflicting thoughts, wanting to do everything for everyone, and her resentment of their situation, made for a lot of guilt with Alice.  Her father's injuries dominate her worries and the feeling that if she doesn't do it/worry about it/fix it, it won't get done is the thing that both drives her and wrecks her.  While I think the dual point of view used in this book might not have hit the mark for everyone, I thought it was critical to the story.  Getting into Alice's head balanced it for me, and I thought it was important to see Tim through the eyes of someone who was more to him than just a savior or a disappointed friend.  Also, I just like Alice and I'm glad I got to know her better.  There was a lot going on in The Boy Most Likely To.  This book was a very different story than My Life Next Door, but The Boy Most Likely To was just as beautifully written with characters who surprised me in the best possible ways.  If her first two books didn't convince me, the Boy Most Likely To has placed Huntley Fitzpatrick into my favorite author list forever.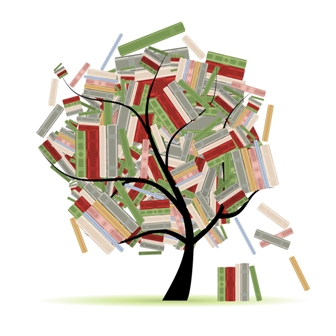 Related Posts