I received this galley in consideration for an honest review.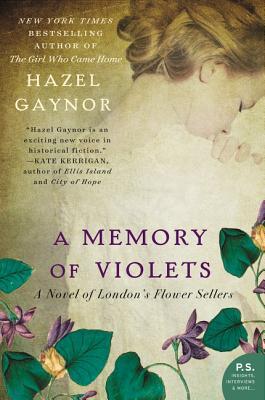 A Memory Of Violets by Hazel Gaynor
Published by William Morrow on February 3, 2015
Genres: Fiction, Historical Fiction
Goodreads


In 1912, twenty-year-old Tilly Harper leaves the peace and beauty of her native Lake District for London, to become assistant housemother at Mr. Shaw's Home for Watercress and Flower Girls. For years, the home has cared for London's flower girls—orphaned and crippled children living on the grimy streets and selling posies of violets and watercress to survive. Soon after she arrives, Tilly discovers a diary written by an orphan named Florrie—a young Irish flower girl who died of a broken heart after she and her sister, Rosie, were separated. Moved by Florrie's pain and all she endured in her brief life, Tilly sets out to discover what happened to Rosie. But the search will not be easy. Full of twists and surprises, it leads the caring and determined young woman into unexpected places, including the depths of her own heart.
A Memory Of Violets takes place in two time periods, the late 19th century and the early 20th century.  Our main character is Tilly, a young woman who is leaving her home town for reasons we don't immediately know and in 1912, the jobs a single woman of a certain class can have are somewhat limited.  Her job hunt brings her to a home that cares for girls who were taken off of the street and taught to make silk flowers to sell. It's a place of warmth and caring and it is here that we get the feeling that Tilly's story is more complicated that it appears.  We also get to know Florrie who, in the late 1800s, was one of those street urchin flower sellers that benefited from the home.  Florrie and her sister were both handicapped and their part of the story will wrench your heart.  It is in Florrie's voice that we first learn more about the charitable organizations that took in these children and tried to give them a life outside of the workhouses or streets.  The author obviously did some research into this subject and it was hard to read, at times, because their life was very, very hard.  Tilly's quest to find out more about Florrie's eventual fate leads her to answers about her sister, Rosie. The story takes an odd turn when there is a hint of a ghost, but in the end, the two parts of the books move closer to each other and the truth is dramatically uncovered.
I won't deny that there was something very interesting about Florrie's story.  I also enjoyed Tilly's story.  Both women bore burdens of guilt involving their sisters, but the way that the two ultimately intersected was over the top melodrama.  It was far too convenient and reminded me of why I stopped watching soap operas, quite frankly.  If the two stories had stayed more separate, I would have really enjoyed it, but its development was just too much in the way of unbelievable coincidence.  That is a shame, because there was some really great, complicated material having to do with family dynamics and the idea of 'starting over' in a time when vocations for single women were limited.  Tilly was a very smart and independent person and I felt that her story, apart from that of Florrie, didn't get the development it deserved.  A Memory of violets was an interesting idea, but I wasn't completely sold on the way the two time tables ultimately came together or the delivery.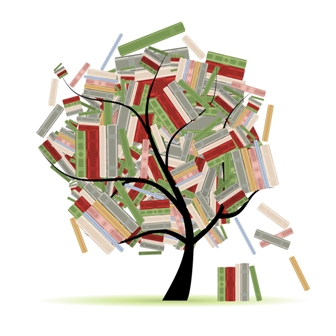 Related Posts