This is a review of book two in the Fire and Thorns series. You can read my review of  The Girl of Fire and Thorns here.
The Crown of Embers
Author:
Rae Carson
Genre:
Young Adult
Publisher:
Greenwillow Books
Release Date:
9-18-12
Elisa is the hero of her country. She led her people to victory against a terrifying enemy, and now she is their queen. But she is only seventeen years old. Her rivals may have simply retreated, choosing stealth over battle. And no one within her court trusts her-except Hector, the commander of the royal guard, and her companions. As the country begins to crumble beneath her and her enemies emerge from the shadows, Elisa will take another journey. With a one-eyed warrior, a loyal friend, an enemy defector, and the man she is falling in love with, Elisa crosses the ocean in search of the perilous, uncharted, and mythical source of the Godstone's power. That is not all she finds. – Goodreads
I really fell in love with Girl of Fire and Thorns, and I was anxious to see what was in store for Elisa and her kingdom in Crown of Embers.  I was once again pulled into the unique world that Rae Carson created and found dastardly plans, political intrigue and some very emotional moments.  Just because Elisa has returned and assumed the throne after her husband's death does not mean there will be a peaceful time for anyone.  I was so devastated by what happened to Humberto in book one that I wasn't sure if I could move on from that story line, but trust me when I say that this book found new ways to suck me in.  The romance was bittersweet and wonderful, the action was non-stop and the plot twists seemed to keep coming. I can't put into words what makes me love a fantasy novel, but The Crown of Embers seems to take all of the elements that are universal to great works (romance, adventure, betrayal, intrigue) and constructs them into a book that demonstrates Rae Carson's superb storytelling abilities.
If I admired Elisa in book one, I grew to love her in this installment.  Elisa is strong, but she doesn't always seem to know it and her strength isn't necessarily physical.  There is no sequence in which she all of a sudden becomes a superhero.  Instead, her strength is in her determination to persevere for her kingdom and for the people around her.  Her strength is also in her intelligence, which is one of my favorite things about Elisa.  She is afraid, but she acts anyway.  In my mind, this is the type of heroine that is much more interesting to read about because being frightened and doing it anyway is the very definition of bravery.  I cannot stop recommending this series to everyone because it is so engrossing and different.  The world building was, once again, excellent and the way that Rae Carson so artfully captures all of  Elisa's personal relationships makes it a book (and series) that will be on my all-time favorites list, for sure.  As for the ending, I'm sure my fingers will grow very sore after hanging off of this cliff until I can get my hands on book three!
I received this ARC in exchange for my honest review.
Find Rae Carson online:
Website
Twitter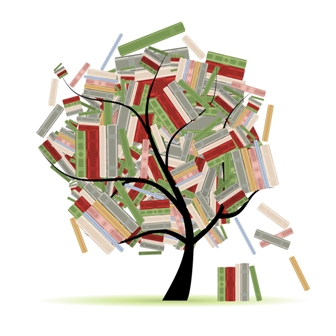 Related Posts