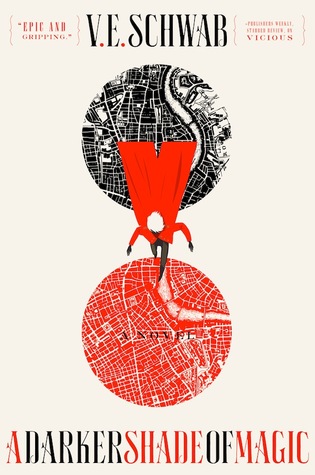 A Darker Shade Of Magic by Victoria Schwab
Narrator: Steven Crossley
Series: Shades of Magic #1
Published by Tor on February 24, 2015
Goodreads


Kell is one of the last Travelers—rare magicians who choose a parallel universe to visit.

Grey London is dirty, boring, lacks magic, ruled by mad King George. Red London is where life and magic are revered, and the Maresh Dynasty presides over a flourishing empire. White London is ruled by whoever has murdered their way to the throne. People fight to control magic, and the magic fights back, draining the city to its very bones. Once there was Black London—but no one speaks of that now.

Officially, Kell is the Red Traveler, personal ambassador and adopted Prince of Red London, carrying the monthly correspondences between royals of each London. Unofficially, Kell smuggles for those willing to pay for even a glimpse of a world they'll never see. This dangerous hobby sets him up for accidental treason. Fleeing into Grey London, Kell runs afoul of Delilah Bard, a cut-purse with lofty aspirations. She robs him, saves him from a dangerous enemy, then forces him to another world for her 'proper adventure'.

But perilous magic is afoot, and treachery lurks at every turn. To save all of the worlds, Kell and Lila will first need to stay alive—trickier than they hoped.
I love this author's books and I really don't know why I waited to listen to this one.  Magic and parallel worlds are right up my reading ally, so to speak.  I was immediately intrigued by the idea of several Londons.  (Let's be honest, I was intrigued by everything. Also, I want Kell's coat.) The world building is extraordinary because it is so well integrated into the narrative.  So often, especially with first books in a fantasy series, there is a very conscience feeling that things are being explained to you, as the reader.  In A Darker Shade of Magic, I never felt that way.  I was in the world, observing and experiencing, and it felt very immersive.  It is such an amazing and creatively constructed world, too!  The idea that there are several versions of London was fascinating enough, but the way magic was used, or not used, in each world was unique and enchanting.  The two main characters, Kell and Delilah, were people I immediately wanted to know.  They are both a little lost, and they are both very ambitious, and they are both very good and getting into trouble.  Trouble finds them in the form of a relic from a destroyed world, and through all of the insane and amazing ways they get in and out of life-or-death situations, I really and truly fell in love with the characters and the setting.  I especially fell in love with Lilah's desire to be free and her willingness to take risks in order to find the adventure she always dreamed about.  Schwab's writing is descriptive and beautiful, as always, and she continues to prove herself a gifted storyteller.  Now I see why everyone was going nuts over this book and I will tell you that I started the audio for book two immediately upon finishing A Darker Shade of Magic.
While I liked the narrator's voice and accent, there were a few things that bugged me about the performance.  The way he said the magic phrases was a little too intense.  His female voices, especially Lilah's, were a bit over the top. (Although, Lilah's accent was very good.)  Overall, though, he did a good job of narrating the story.  A Darker Shade of Magic is just as amazing as everyone says it is.  I enjoyed the audiobook, but however you choose to enter this world, I don't think you'll be disappointed.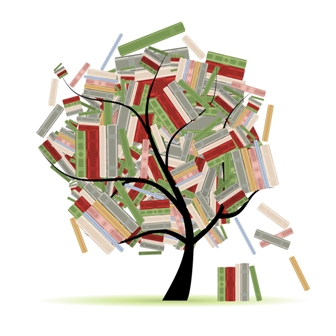 Related Posts