Welcome to my stop on the blog tour for Essential Maps for the Lost by Deb Caletti.  After you read my thoughts, don't forget to visit the other tour stops and enter for a chance to win a finished copy.
I received this galley in consideration for an honest review.
Essential Maps For The Lost by Deb Caletti
Published by Simon & Schuster on April 5, 2016
Genres: Young Adult
Amazon,  - IndieBound,  - B&N,  - iBooks,  - The Book Depository
Goodreads

When Madison makes a startling discovery, the body of a dead woman floating in the middle of a lake, the summer after her senior year becomes more complicated than she ever expected.

Madison (Mads to everyone who knows her) is staying with her aunt and uncle in Seattle after graduating from high school. Being away from her needy, unstable mother who's been pressuring her to take over the family business is such a relief. Now all Mads has to worry about is taking classes, swimming laps, and fighting off the sadness that threatens to overtake her.

That is, until the traumatic moment Mads collides with a body in the middle of the lake. After swimming the body back to shore, Mads becomes obsessed with uncovering the identity of the woman and what drove her to leap off of the Aurora Bridge. Determined to discover more, Mads parks outside the woman's home and sees the woman's son: the sweet and tormented Billy Youngwolf Floyd.

Through a series of not-so-happenstance meetings, Mads and Billy realize that desperate mothers and rescue missions are not the only thing that bonds them. Billy carries a map in his pocket; the one of the museum from The Mixed-Up Files of Mrs. Basil E. Frankweiler; and it's his dream to visit the museum one day. And though book-loving Mads is expected to return home to her already-decided future, her dream is to run away to a life of her choosing.

As the unlikely pair fall hard for each other and as the summer draws to a close, Billy and Mads must decide whose story to follow: their family's or their own.
I love hearing the 'how we met' stories that couples tell.  There is something sort of magical about hearing these stories and the way that the universe or fate brings people together. In Essential Maps for the Lost, a terrible event connects Billy and Mads, but to paraphrase the narrator, sometimes the worst things can bring happiness.  Billy's mother's suicide defines him, at least as we're reading the book, and Madison's connection to his mom has defined her, too, in many ways.  Her temporary reprieve from her toxic mother comes with the price of returning to her hometown to live a life she doesn't really want.  So, they both go with the current and do what everyone expects, but there are little signs that they desperately want more.   That feeling becomes stronger after they meet and they act as a catalyst for each other.  The narrative voice was interesting and it really grew on me as the story progressed.  I was glad we were allowed to hear both Mads and Billy's thoughts because it was important to hear their inner voices, I thought.  Both the positive and negative influences of family played a big role in this book, which I thought provided a lot of depth to the story, especially as it pertained to Billy and Mad's feelings of obligation to the people who care for them.
Since they didn't feel like they could save themselves, they found ways to exert that control on other things in their lives. Billy saves dogs since he couldn't save his mom (this was one of my favorite things about this book), and Mads tries to be the shield against a toxic home life for the little girl she babysits.  In their own way, they are trying to help others the way they couldn't help themselves, and it is so heartbreaking, at times.  What struck me was how deeply both Billy and Mads were struggling with guilt, and their guilt basically came from their desire to live their own life.  The source of the guilt was different, but their need to move toward something new almost crippled them.  I think that's what I loved about them as a couple. They were afraid of getting too attached to something that made them happy, yet they couldn't help it.  I loved that Essential Maps for the Lost showed two people falling in love as they were healing.  The trauma and the grief didn't end just because they found each other, they were still slowly pulling themselves out of the feelings and situations that seemed to be roadblocks, but it didn't stop them from going after happiness.  Essential Maps for the Lost was very emotional, but so satisfying as a story.  It was sad and sweet and complicated, which is exactly what I look for in a YA contemporary.  Deb Caletti is a great storyteller and this book was no exception in her wonderful scope of work.
Tour Schedule:
Giveaway:
3 Finished Copies of ESSENTIAL MAPS FOR THE LOST (US Only)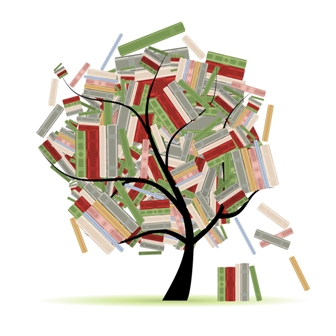 Related Posts