Touched
Author:
Cyn Balog
Genre:
Young Adult
Publisher:
Delacorte
Release Date:
8-14-12<
Nick Cross always listens to the voice in his head. Because if he doesn't? Things can go really, really wrong. Like the day he decided to go off script and saved a girl from being run over . . . and let another one drown. Trying to change the future doesn't work. But this summer at the Jersey Shore, something's about to happen that Nick never could have predicted. He meets a girl named Taryn and finds out about the Book of Touch. Now the path that he thought he was on begins to shift . . . and there's no way to stop things from happening. Or is there? In a life where there are no surprises, nothing has prepared Nick for what he's about to discover–or the choice he will be forced to make – Goodreads
This story hits the ground running as the reader is put into Nick's head and realizes he can see his future.  He can see the big things, like marriage and children, as well as the little things, like tripping over the cat or spilling water.  All of these future events crowd his head every second of every day.  If he deviates from the "script" as he calls it, his future furiously realigns itself as it works through the millions of possibilities that one small act can change.  The way this world is built for you as a reader is very detailed and discombobulating.  I felt as if I really understood the constant need to listen to the voice telling him what to do and how awful it must be when you are seeing these possibilities while trying to interact with others.  Nick's life is exhausting and even in his own family, he sometimes feels alone.  When he meets Taryn, he begins to discover where this ability comes from and he also discovers how his curse is tied to the people he loves. Nick wants so badly to have normal things, like a girlfriend, but his ability to see into the future makes any kind of relationship very difficult.
This was such a wonderful and unique idea.  I thought that this angle on seeing the future really gave you a unapologetic look into the downside of knowing everything that will happen to you.  This story has romance, spell-casting, mystery and a good dose of bittersweet that makes the happiness all the more satisfying.  I think that anyone who reads this will really feel for Nick and everything he has had to do to cope with his abilities because just reading about it was exhausting.  I loved the idea that something that seems like a gift can really be a curse; that for every good thing, there is a consequence.  The story seemed to ask the question: if you had a choice. would you really want to know?  If anything, this book will make you appreciate the surprises that life can bring and perhaps not knowing what's next is a gift, after all.
I received this book as a galley from the publisher in exchange for my honest review.
Find Cyn Balog online:
Website
Twitter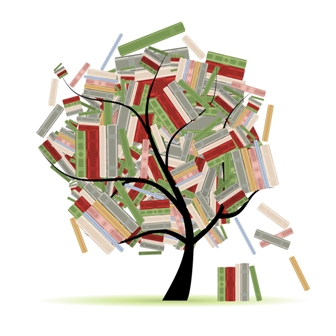 Related Posts