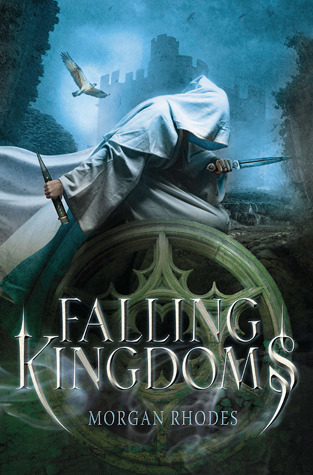 Falling Kingdoms by Morgan Rhodes
Narrator: Fred Berman
Series: Falling Kingdoms #1
Published by Penguin on December 11, 2013
Genres: Young Adult, Fantasy
Format: Audiobook
Goodreads

In the three kingdoms of Mytica, magic has long been forgotten. And while hard-won peace has reigned for centuries, a deadly unrest now simmers below the surface. As the rulers of each kingdom grapple for power, the lives of their subjects are brutally transformed... and four key players, royals and rebels alike, find their fates forever intertwined. Cleo, Jonas, Lucia, and Magnus are caught in a dizzying world of treacherous betrayals, shocking murders, secret alliances, and even unforeseen love.
Princess: Raised in pampered luxury, Cleo must now embark on a rough and treacherous journey into enemy territory in search of magic long thought extinct.
Rebel: Jonas, enraged at injustice, lashes out against the forces of oppression that have kept his country cruelly impoverished. To his shock, he finds himself the leader of a people's revolution centuries in the making.
Sorceress: Lucia, adopted at birth into the royal family, discovers the truth about her past—and the supernatural legacy she is destined to wield.
Heir: Bred for aggression and trained to conquer, firstborn son Magnus begins to realise that the heart can be more lethal than the sword.
I resisted starting this series because I was afraid that it was going to fall into the "just another YA fantasy" column, but Falling Kingdoms was a well written, painstakingly built story that made me care, broke my heart, and still managed to provide glimmers of hope.  I must say that this story is more brutal than I was expecting.  Morgan Rhodes follows the Game of Thrones formula, and by that I mean, don't get too attached to anyone because there is a lot of death.  (That is a plus for me, by the way).  Because of that, I really felt sort of nervous the whole time I was listening. No matter what I guessed might happen next, it was always something different than I thought.  Each kingdom has its own unique brand of problems and repression, and as we get to know each young ruler, we see how each King has shaped the attitudes of their children.  I think I am most intrigued by Magnus, whose unbelievably cruel upbringing has given him the most challenges to overcome in life.  Each character is thrown into the search for magic by tragic circumstances, and seeing how they all slowly start to move toward each other and listening to how their stories all connect kept me on the edge of my seat the whole time.  The writing is descriptive and rich, and the world building was very, very good.
The narration of both books one and two are excellent. (I assume they are keeping the same narrator for book three).  It was more like listening to a play than to someone reading a book.  Each kingdom had a discernible accent, which made it much easier to understand what was going on, since the book switches perspectives quite often.  Each character's voice seemed to reflect who they were.  It really added to the world building and it brought me into the story.  If you have been looking at this series and wondering if it's worth a read, I think the answer is definitely YES.  If you're looking for a great audiobook, Falling Kingdoms will fulfill all of your wishes in that category, as well!  I am definitely  going to listen to, rather than read, the last book in this series.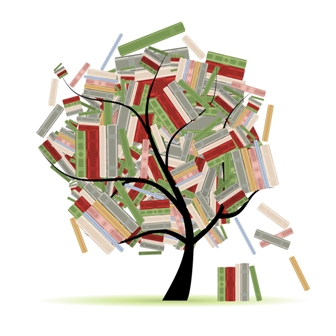 Related Posts