Welcome to my stop on the Alex & Eliza Blog Tour!  Today I am bringing you my Top Ten Favorite things about, and moments from, Alex & Eliza!  At the bottom of the post, don't forget to enter for a chance to win a finished copy. I think this book will be a hit with anyone who loves history and romance!
Here's a little bit about the book:
Alex & Eliza: A Love Story by Melissa de la Cruz
Published by Penguin on April 11, 2017
Genres: Young Adult, Historical Romance
Goodreads

1777. Albany, New York.

As battle cries of the American Revolution echo in the distance, servants flutter about preparing for one of New York society's biggest events: the Schuylers' grand ball. Descended from two of the oldest and most distinguished bloodlines in New York, the Schuylers are proud to be one of their fledgling country's founding families, and even prouder still of their three daughters—Angelica, with her razor-sharp wit; Peggy, with her dazzling looks; and Eliza, whose beauty and charm rival that of both her sisters, though she'd rather be aiding the colonists' cause than dressing up for some silly ball.

Still, she can barely contain her excitement when she hears of the arrival of one Alexander Hamilton, a mysterious, rakish young colonel and General George Washington's right-hand man. Though Alex has arrived as the bearer of bad news for the Schuylers, he can't believe his luck—as an orphan, and a bastard one at that—to be in such esteemed company. And when Alex and Eliza meet that fateful night, so begins an epic love story that would forever change the course of American history.

In the pages of Alex and Eliza, #1 New York Times bestselling author Melissa de la Cruz brings to life the romance of young Alexander Hamilton and Elizabeth Schuyler.
The Setting (at first) Albany, NY
It might not be the place you think of when you hear Revolutionary War but Eliza's mom and dad were both from pretty powerful families in upstate New York.  In fact, her mother's family even has a college that still bears their name in Troy, NY (Rensselaer Polytechnic Institute). As it happens, Peggy Schuyler was married to the founder.
The Time Period
I have always been kind of obsessed with Colonial America so this whole Hamilton craze had been pretty great for that, let me tell you.
Historical Accuracy Meets Fun
Obviously some liberties were taken but much of it was obvious that a lot of research was done and it was a great blend of fictional fun and accuracy, which I loved.  Since we don't know everything that was said, the author had to imagine how it might have gone and the result was so much fun!
The Meet-Cute
The book begins in 1777 with a brief, but memorable, encounter and it is a great set-up that lets you know lot about the two characters.
Small Pox Vaccination?
Yes!  Washington allowed his soldiers to be guinea pigs for an experimental technique used to protect his men from small pox. (Washington himself had smallpox earlier in his life.)  Small pox, which has been mostly eradicated today, was a scourge in the 17th and 18th centuries.  The technique, which is described in the book, essentially means that they that they are exposed to and contract a milder version of the disease and become immune.
Angelica
Angelica is always portrayed as a bit of a gold digger, but her family's financial problems made marrying well a necessity.   Being the oldest, she would be expected to marry first and marry rich.  The Schuyler family's money problems played a big role in the plot of Alex & Eliza.
Peggy
Peggy!  Her romance plays a small role in this book and I loved that we go to know her a little more in this story.
Washington
George Washington is one of the most fascinating and flawed leaders this country has ever had.  We don't get many direct scenes with him but the one between him and Hamilton was such a great sample of how he behaved with his direct reports and the way his very presence was such a force during this war.
The Hamilton Easter Eggs
If you are at all familiar with the musical, you will love the Hamilton references! (If you aren't familiar with the musical, it won't take away from the reading experience at all.)
The Bittersweet
Of course the ending is a happy one for Alex and Eliza, but there is also the knowledge of what awaits them in their lives together, so there is a certain bitter-sweetness to this story.  Overall, I greatly enjoyed Alex & Eliza and I can't wait for everyone to read it!
Enter for a chance to win one (1) of five (5) copies of Alex & Eliza: A Love Story by Melissa de la Cruz (ARV: $17.99 each).
NO PURCHASE NECESSARY. Enter between
12:00 AM
Eastern Time on
March 27, 2017
and
12:00 AM on April 24, 2017
.  Open to residents of the fifty United States and the District of Columbia who are 13 and older. Winners will be selected at random on or about
April 26, 2017
. Odds of winning depend on number of eligible entries received. Void where prohibited or restricted by law.
Save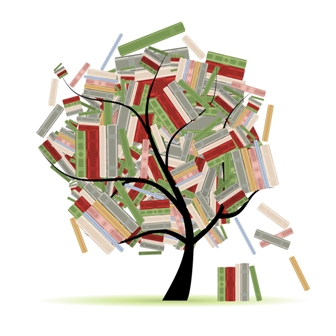 Related Posts