Welcome to my stop in the tour for The Cresswell Plot by Eliza Wass.  After you've read my thoughts, don't forget to enter the giveaway and visit the other stops on the tour.
I received this galley in consideration for an honest review.
This book contains material that may be triggering for sensitive readers.
The Cresswell Plot by Eliza Wass
Published by Disney-Hyperion on June 7, 2016
Genres: Young Adult
Amazon,  - IndieBound,  - B&N,  - iBooks,  - The Book Depository
Goodreads

Castella Cresswell and her five siblings—Hannan, Caspar, Mortimer, Delvive, and Jerusalem—know what it's like to be different. For years, their world has been confined to their ramshackle family home deep in the woods of upstate New York. They abide by the strict rule of God, whose messages come directly from their father.

Slowly, Castley and her siblings start to test the boundaries of the laws that bind them. But, at school, they're still the freaks they've always been to the outside world. Marked by their plain clothing. Unexplained bruising. Utter isolation from their classmates. That is, until Castley is forced to partner with the totally irritating, totally normal George Gray, who offers her a glimpse of a life filled with freedom and choice.

Castley's world rapidly expands beyond the woods she knows so well and the beliefs she once thought were the only truths. There is a future waiting for her if she can escape her father's grasp, but Castley refuses to leave her siblings behind. Just as she begins to form a plan, her father makes a chilling announcement: the Cresswells will soon return to their home in heaven. With time running out on all of their lives, Castley must expose the depth of her father's lies. The forest has buried the truth in darkness for far too long. Castley might be their last hope for salvation.
I wasn't expecting The Cresswell Plot to be as dark as it was, and what I thought would be a mystery, turned into a story about family secrets and the way people can be seduced into believing things that seem completely weird to people on the outside. Religion is a weapon in this book, as the father is part zealot, part cult leader.  The way he manipulates and controls his whole family is very much like a cult leader, I thought.  Abuse is something that all of the children have experienced, and I thought it was interesting how they each coped with it in different ways.  Some went along with it, staunch believers in their father's teaching, and others, like Castley, had to try to break free.  The story primarily revolves around the slow realization that the kids have about their father's belief's and his abusive.  As his mental health declines, the situation becomes more dire for everyone and the escape becomes more dangerous, but necessary for survival.
The father was truly a scary man.  He was able to keep control of his family through emotional manipulation and physical abuse.  The children were convinced that the punishments were their fault, or were needed in order to be cleansed.  The setting of an old house set deep in the woods lent a very Gothic tone to the story and it was pretty spooky at times.  There were some really nail-bitingly tense moments and twists in the plot that were surprising.  Castley's journey to free herself from the grip of her father was scary, at times.  Her one bright spot was school, which was like freedom for all of the kids, even though they were often made fun of because of their father and his beliefs. In the end, I enjoyed The Cresswell plot. It was a surprisingly intense and well-paced story that I had a hard time putting down.
3 Finished Copies of THE CRESSWELL PLOT (US Only)
Tour Schedule: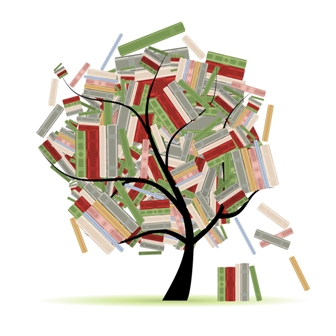 Related Posts