The Moon and More
Author:
Sarah Dessen
Category
: Young Adult
Publisher
: Viking
Release Date:
6-4-13
Luke is the perfect boyfriend: handsome, kind, fun. He and Emaline have been together all through high school in Colby, the beach town where they both grew up. But now, in the summer before college, Emaline wonders if perfect is good enough. Enter Theo, a super-ambitious outsider, a New Yorker assisting on a documentary film about a reclusive local artist. Theo's sophisticated, exciting, and, best of all, he thinks Emaline is much too smart for Colby. Emaline's mostly-absentee father, too, thinks Emaline should have a bigger life, and he's convinced that an Ivy League education is the only route to realizing her potential. Emaline is attracted to the bright future that Theo and her father promise. But she also clings to the deep roots of her loving mother, stepfather, and sisters. Can she ignore the pull of the happily familiar world of Colby? Emaline wants the moon and more, but how can she balance where she comes from with where she's going? – Goodreads
It's confession time – this is my first Sarah Dessen book.  I was expecting a very straightforward and sweet story but what I got was something that was perhaps simple on the surface but revealed layer after layer of interesting characters and dynamic relationships. Colby was a big part of this book and seems to be more than just a setting.  While being a teen in a small town might seem like the definition of oppressive, Emaline appreciates what she has while she has it.  Although she wants to move away and see new things, she can also appreciate that this place is full of everything and everyone she loves.   The subplot about a reclusive local artist provides a lot of the support to this story about following your dreams.  When the New York based filmmakers come to town, they behave in typically New Yorker ways, but they also provide Emaline with a different view of where she comes from.  Theo is perhaps a bit obvious in his representation of the outsider and bringer of dreams, but his character is a good enough blend of earnest assistant and hipster doofus that even when he's being annoying, you won't hate him.   He provides Emaline with a much needed new perspective and perhaps even a push in the direction of making her dreams into something that she wants for herself.
The relationships in this book, both familial and romantic were each a different illustration of want versus need.  What you want is stability or maybe something you saw in a storybook but what you need might be a pushing the opposite direction.  What you need might be a chance to be alone and be ok, too.  I come back to the father-daughter relationship because, although Emaline had a dad who loved her, the relationship with her father came and went from her life spreading confusion and sometimes pain.  Her ability to process this and realize that things might never be perfect was a plot line that I thought was brilliant.  It was such a true illustration of life and dealing with the people that you will always be connected to, whether that makes you happy or not.  Not every relationship will live up to your expectations, but you can still gain satisfaction from them.  What about Luke?  I loved Luke, I really did.  He and Emaline were both the old and the new of what waited for them outside of Colby.  I thought their relationship was realistic, flawed and very bittersweet, which is my favorite things to see in book relationships.  The Moon and More was a wonderful story about a girl who wanted to leave her small town but didn't want to leave behind the person that small town made her.  It was my first Sarah Dessen book but it won't be my last.
I received this ARC in exchange for my honest review.
Find Sarah Dessen online:
Website
Twitter
Facebook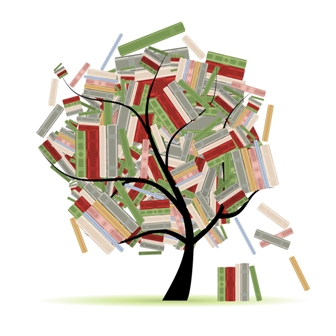 Related Posts