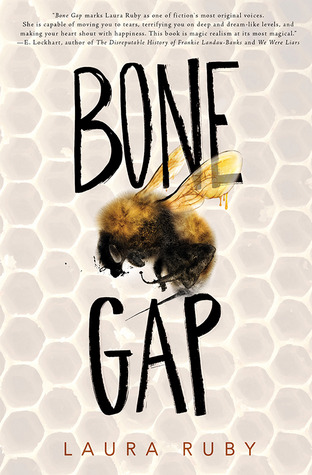 Bone Gap by Laura Ruby
Published by Harper Collins on March 3, 2015
Genres: Young Adult, Magical Realism
Format: Audiobook
Goodreads

Everyone knows Bone Gap is full of gaps—gaps to trip you up, gaps to slide through so you can disappear forever. So when young, beautiful Roza went missing, the people of Bone Gap weren't surprised. After all, it wasn't the first time that someone had slipped away and left Finn and Sean O'Sullivan on their own. Just a few years before, their mother had high-tailed it to Oregon for a brand new guy, a brand new life. That's just how things go, the people said. Who are you going to blame?

Finn knows that's not what happened with Roza. He knows she was kidnapped, ripped from the cornfields by a dangerous man whose face he cannot remember. But the searches turned up nothing, and no one believes him anymore. Not even Sean, who has more reason to find Roza than anyone, and every reason to blame Finn for letting her go.
I admit that I decided to read/listen to this book based on its nomination for a National Book Award.  To be fair, though, I heard many people saying how good it was and they were not wrong.  Like all of the best stories with magical realism elements, the writing is lyrical and dreamy.  The story is somewhat non-linear, but that isn't something you realize right away, which gives Bone Gap a pleasantly disconcerting quality.  You never really know which way is up, which was something I liked about the story.  Also within its odd and enchanting depths is a story about growing up in a small town where everyone knows your business, especially if that business involved family drama.  I loved how the changing points of view gave the reader insight into everyone's place in the town. Particularly interesting is Roza, who I saw as the center of the story.  As each strange puzzle piece comes together, it becomes clear how well-crafted Bone Gap is.  It's a hard story to explain and to avoid spoilers, I have to be vague.
The narration was very good.  Dan Bittner, who voiced Cole St. Claire of The Wolves of Mercy Falls fame, did an excellent job of narrating Bone Gap.  He did an especially outstanding job voicing the creepy guy, which plays a bog role in the story.  His voice was like oil and just hearing him made the guy seem so much worse.  He also did Roza's accent very well, which isn't always easy.  I will definitely be listening to more of his work in the future.  Overall, Bone Gap was unusual, but worth the listen.  It was just as confusing, rewarding, and interesting as everyone said it was.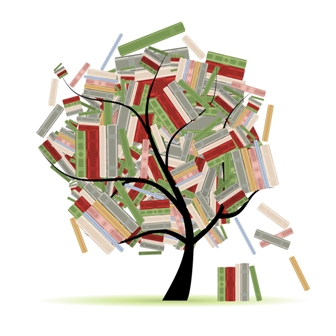 Related Posts